Immediate purchasing more harmful than helpful
Hang on for a minute...we're trying to find some more stories you might like.
Jeff Bezos has become the wealthiest person in the world, all from a little thing called Amazon. Bezos is a scoundrel whose company treats its workers harshly. One man should not get rich off of the struggles of others.
However, it is the affluent society that is fueling his wealth. Americans and people around the world allow Amazon to bring in well over $1 billion on Black Friday, most of which won't end up in the pockets of the people who did the work.
But why Amazon? Why does everyone use Amazon for their holiday gifts? It may be the convenience of straight to your door delivery or maybe it's just become an addiction now. Either way, it's becoming a problem and it's time for an intervention.
The company has an immense presence on the internet and greatly impacts the economy, holding 49.1 percent of all online sales. However, it seems Amazon is heading toward world domination with the companies they are buying.
Twitch.tv, Whole Foods and Zappos are also all owned by Amazon. Their goal is unclear, but they do seem on a path of an economic monopoly.
They have been purchasing other companies since 1998, only four years after its startup in 1994. The immense growth on their part has led them to be one of the largest companies in the world.
Amazon's dominance over online shopping has breached the United States' antitrust laws.
In 1890 the U.S. passed the Sherman Act outlawing any attempt of monopolization. Amazon might not be a full monopoly, but they are definitely close to that level of control.
The website is useful, especially for the modern society. And besides the economic and legal flaws there really isn't that much wrong with the site itself. The average person doesn't really care about the extreme expansion of Amazon as a company, but if Amazon controls a majority of the online economy it can hurt the brick and mortar economy as well.
Mom and Pop stores, as well as larger chains, can be harmed by Amazon's seemingly endless growth.
If the brick and mortar shops go under, the economy could collapse again, this time possibly on a catastrophic level that could permanently damage society.
There is no way to convince you to stop buying from Amazon. However, I can tell you that you are supporting a company that is more harmful to society than helpful. Instead of supporting a monopoly, buy from your local stores this Christmas and fuel local economies.
About the Writer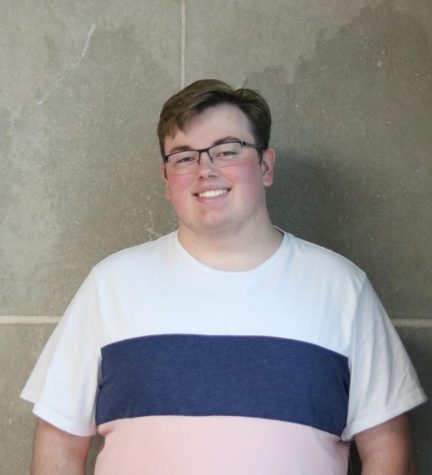 Thom Blair,
Thom is a Senior at Naperville Central. This is his second year on Central Times. He hopes to learn the roles as a manager and organize the paper to be the most efficient thing it can be. After high school, he hopes to pursue a career in Advertising.