Amazon beneficial company for consumers
Hang on for a minute...we're trying to find some more stories you might like.
Amazon has been an amazing resource for my family ever since we discovered it a few years ago. Almost all of our Christmas shopping has been done on Amazon.
The company allows for items from different companies and brands to be purchased through the same website. This saves time and money by only needing one checkout.
It's inevitable: consumerism increases around the holidays, no matter if it is online or in stores. On Black Friday, stores have lines out the doors. Stores are packed and products are limited. Instead of the traditional in-store shopping, many Americans were on Amazon this Black Friday. If all of those people who were on Amazon instead went to stores on Black Friday, those crowded stores would be even more crowded.
If there is a problem with excessive spending or consumerism, Amazon should not be to blame. Amazon is supposed to be accessible to make it easier for items to be bought. It is the people's choice whether they use Amazon as a tool to make their lives easier or use it as an excuse to buy more.
The amount of consumerism around the holidays has grown gradually. The only change is that more and more of this consumerism is happening online. Specifically: Amazon.
When I shop on Amazon I have a goal or something that I am specifically looking for. This prevents excessive spending. Amazon does have sections that promote more products based on what others bought along with the product.
Amazon is simply advertising more products that they think you will buy. All companies advertise, and Amazon is trying to grow just like any other company.
With the opening of more headquarters in the U.S., more jobs become available for Americans.
Another benefit of Amazon is it promotes competition between companies. When looking for a camera to buy, there were many different providers for me to choose from. Amazon isn't selling products, but merely providing a forum for companies to sell theirs.
Although Amazon has been expanding, other areas that they have companies in are still competitive fields. For example, Twitch.tv is owned by Amazon but still has competitors like Netflix and Hulu. There are many major online companies that Amazon still does not have control over.
The online retailer is helpful and accessible. The consumerism that surrounds Amazon during the holidays is not toxic, merely normal.
In my opinion, Amazon is a great shopping resource. Amazon's combination of many brands, accessibility and effective advertising are the reasons Amazon is a helpful and growing company.

About the Writer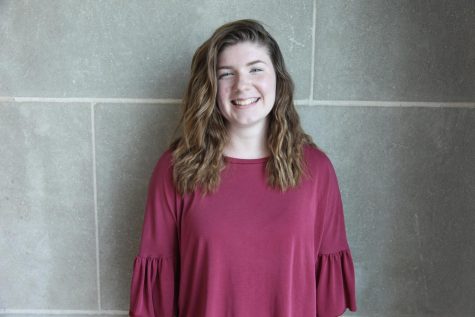 Maggie Dalton, Staff Photographer
Maggie Dalton is a junior at Naperville Central. This is her first year on Central Time's staff as a Staff Photographer. Maggie runs on the cross country and track team for Naperville Central. In her free time, she enjoys hammocking, watching Netflix, and hanging out with her cross country friends.