Commitment issues
The pressure to perform in high school is often unbearable. Whether it be academics, activities or athletics, the expectation to excel constantly weighs down the shoulders of devoted teenagers.
This burden is especially prevalent for athletes. No matter what sport you are involved in, good players seem to come to a dime a dozen. So to combat this, you begin to commit to basketball, swim, football (or any other sport) at a younger age. You dedicate extra time to improve at the gym outside of the tens of hours a week you spend with your team. You exert all you can during a game, match or meet and find success. Then one day, you get a phone call and it is all worth it.
No matter what division college it is, there is satisfaction in being noticed by a coach at a higher level. And then you commit after finding the right school and your future is decided. You feel pride and relief.
Or so I've heard.
As much as I love dancing, the unconventional aspects sometimes get to me. Some people don't consider it a sport, regardless of hours, injuries and competitions. The uncertainty of trying out, wondering if I'm good enough or if I appeal to the coaches' subjective side, long after many kids have already decided the color scheme of their dorm room, is not something I am enjoying in my senior year.
Unlike my own journey, Tommy Coyne's is quite amazing. Being scouted at a young age due to undeniable talent on the field and committing to a Division 1 school sophomore year. Graduating a semester early in order to play lacrosse in the upcoming season. But are athletes committing too young?
The problem exists in many college athletics programs. The St. Paul Pioneer Press recently reported on two brothers who have committed to the University of Minnesota-Duluth hockey program. One is 13, the other 14.
"It's gotten crazy with kids committing so young," said Minnesota-Duluth coach Scott Sandelin to the Pioneer Press.
Even though schools agree it is an issue and it isn't the best course of action, most won't stop.
Minnesota-Duluth has had five "Frozen Four" appearances and won the NCAA Tournament Championship in 2011, a point of pride in the Minnesota community. To remain prestigious, they must recruit early on to ensure talented players will be on the ice once they begin college.
One major problem in stopping the pre-recruiting practice for colleges is our neighbor to the north. The Canadian Hockey League (CHL), which is an organization for elite players ages 16 to 20, is also competing for stellar student athletes. These players may go straight into the NHL, instead of attending a university.
In some sports, players aren't valuable until they've had the experience and maturity of a college program.
Giulia Koutsoyanopulos, a 14-year-old who has committed to play for University of Arizona's softball team, is an example of somebody who this practice works for. Reading the ESPN article that reports on her success both impressed and appalled me.
Not only does she give 110 percent in and outside of practice, she only expects herself to get As in her academics as well. I consider myself to be dedicated toward perfection in both dance and school but being disappointed after scoring a 98
percent on a math test seems outrageous.
Young people pushing themselves can become problematic. Koutsoyanopulos hits 200 or more balls during outside batting practice. As a result, overuse injuries can occur, which I have experienced more than enough times. When the only cause is constant performance and the only way to a solution is to rest, I have found it to be worse than an accidental injury.
There are drawbacks for schools who recruit early on as well. The committed athlete might not score high enough on their standardized tests or finish high school with a GPA that satisfies the NCAA's requirements. They might get injured and never fully return.
On each side, there are plenty of negatives, and despite the many articles and stories I have read, I am still envious.
I do think it is outrageous that kids were getting recruited at the same time I was getting cut from the eighth-grade Lancer cheer team. Change needs to be made, but until then I will continue to be bitter while the seconds tick away until auditions on my countdown app.
About the Writer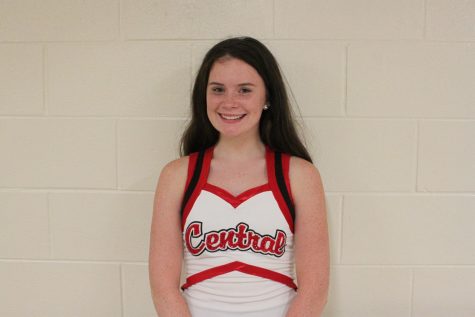 Megan Troke, Editorial Editor, Sports Columnist
Megan Troke is a senior at Naperville Central and is excited for her first year on the Central Times editorial board as Editorial Editor and Sports Columnist. She is excited to come up with new ideas every month for her sports column and getting more experience in journalism. Outside of Central Times, Megan is the captain of Orchesis and a member of the Varsity Arrowettes dance team. This fills up most of her time but she finds time to enjoy Netflix, her favorite show is Parks and Recreation and often rewatches the shows she loves. In college, Megan plans to study Political Science and Journalism and hopes to be on a dance team.
"Change will not come if we wait for some other person or some other time. We are the ones we've been waiting for. We are the change that we seek."
~Barack Obama
Contact Information:
[email protected]