SAT Up app provides studying alternatives
Studying to take the SAT? An app called "SAT Up" has helped over 200,000 students improve their scores on the SAT and PSAT. Available on mobile phones and tablets, the app was designed by the company Score Beyond to make SAT studying more efficient and less stressful for the student. Using adaptive learning algorithms, the app creates custom practice tests for students. The app does not require Internet access, allowing it to be used on the go. In addition, SAT Up tracks progress, so students can see how they have improved.
Here are some highlights of the app:
· Study for all three sections (math, critical reading, writing)
· Tackle 500+ questions, always personalized for your skill level
· Interact with content created by expert tutors
· Review detailed, step-by-step explanations
· Track your SAT progress with incredibly detailed and engaging analytics
· On average, our students improved their scores by 90 points after taking just 10 personalized tests.
The application is free to use on the iPad and can be downloaded by visiting the following link: http://bit.ly/satupapp.
For more information, check out the SAT Up Facebook page: https://www.facebook.com/satupapp.
Leave a Comment
About the Writer
Emily Zhen, Managing Editor, Opinions Columnist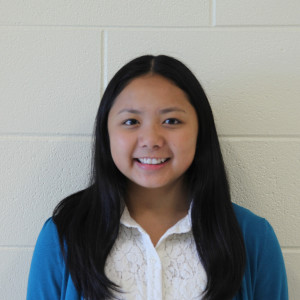 Email:
[email protected]
Favorite Quote:
 "Do you ever have nightmares that you don't align to baseline grid?" - Mikayla Ostendorf
Best CT Memory:
 Walking down the San Antonio Riverwalk with the rest of the CT staff at convention last year. It was absolutely picturesque at night, and we ate at a great Tex-Mex restaurant called Iron Cactus. They had the best guacamole that we sat there eating for a whole hour.
A word that describes me is... 
enthusiastic because I'm passionate about the activities and organizations I'm involved in.
My interest in journalism is...
 news and opinions writing.