Theatre Central holds auditions for spring musical
Theatre Central is holding auditions for its spring musical, "Beauty and the Beast," on Monday, Jan. 31 and Tuesday, Feb. 1.
Those who audition will be expected to sing a short section of a self-selected song, followed by line reading and a brief choreography lesson, which cast members hopefuls will be asked to use in a dancing audition.
Students will audition for the play's choreographer, music director and director, Susie Johnson. Johnson has directed Theatre Central's main stage productions for five years and encourages students to join this production.
"It's a great time," Johnson said. "It's a great chance to meet other people, to be involved."
"Beauty and the Beast" was chosen in part for its large cast and the amount of students who can be a part of it.
"This year we were looking for the opportunity to have more kids involved," Johnson said. "A bigger ensemble for this show."
Freshman Isaac Kalathiveetil hopes to be a member of this ensemble.
Kalathiveetil joined Theatre Central at the beginning of the year and acted in "TRAP," the club's fall main stage play. In his time with Theatre Central, Kalathiveetil has found a community.
"The fact that you're all working together on something like a play really helps you connect with people in a way that I feel like I don't really do throughout school most of the time," he said.
Johnson has seen these connections form regularly in her years sponsoring the club.
"There's that bond of creating together and presenting it together, really giving people happy experiences," Johnson said. "There's nothing like it."
Students will have the opportunity to become a part of this community at these auditions, and Johnson hopes to see as many of these students as possible.
"I always encourage people to give it a try and see if it's something they enjoy."
Leave a Comment
About the Writer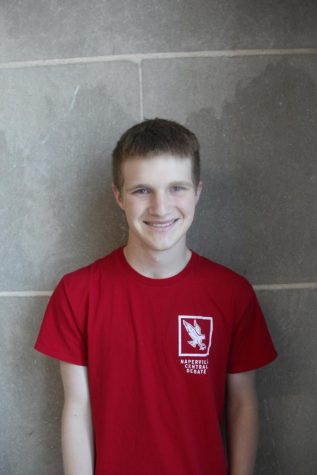 Jake Pfeiffer, News Editor & Copy Editor
Jake Pfeiffer is a junior at Naperville Central. This is his second year with the Central Times. Jake enjoys writing just about anything, but his favorite articles to write are news or sports stories that ideally include a research component. Outside of the Central Times, Jake is a Team Assistant on Central's debate team, and plays travel baseball for the Illinois Hawks. In his free time, Jake reads, plays both board and video games, watches sports and consumes nearly every piece of Star Wars media that exists.