Central teen sentenced for racist Craigslist post made in November 2019
The Naperville Central teen responsible for sharing the racist Craigslist post on Nov. 14, 2019 was sentenced on Oct. 20, according to a DuPage County press release.
The sentence includes two years of probation and 100 hours of community service.
"There's some other conditions attached, which are lower to the standard conditions in the juvenile case," Berlin said. "Those are to maintain enrollment full time or part time in school or a vocational program and pay a nominal probation fee."
The sentencing was issued by judge Anthony Coco after final pieces of evidence came out during the trial.
"He sent my son a message," said Tamara Wallace, the mother of the student who appeared in the racist ad. "It said 'I know you told me to stop with the racial stuff and I kept going. And I'm sorry.' So he openly admitted that he was saying racial stuff to my son."
"
Racism is not a joke of any form. It's not a joke"
— Tamara Wallace
Wallace feared that had she not presented this evidence, the teen responsible may have not been properly held accountable.
"That message proves that he knew what he was doing," Wallace said. "And he kept doing it anyway."
Wallace felt that the apology only happened because he got caught, and that his resulting punishment from the court was not strict enough. Since Wallace and her family were unable to attend the scheduled trial, they could not testify and potentially impact the outcome.
"I don't feel like it was enough," Wallace said. "I don't feel like it was enough to make other people who've thought about doing something remotely close to it say 'okay, I'm not going to do it anymore.'"
DuPage County operates on what is known as a restorative justice system, which aims to teach juveniles comprehensive lessons but can also result in minor sentences.
"The goal is not to ruin somebody's life," Berlin said. " It's to restore them to useful citizenship."
Wallace, however, didn't feel that the public fully understood the story around her son and the teen who made the post, who were mislabeled in the aftermath of the incident as friends.
"The only thing they had in common was the football field," Wallace said. "That is a big difference. Friends won't pull stuff like this."
For Wallace, the sentencing was only one part of reconciling the incident, and she feels that change should start in young people.
"I just want everybody to know that this was not a joke," Wallace said. "Racism is not a joke of any form. It's not a joke. It's not a joke. It's not a joke."
Leave a Comment
About the Writer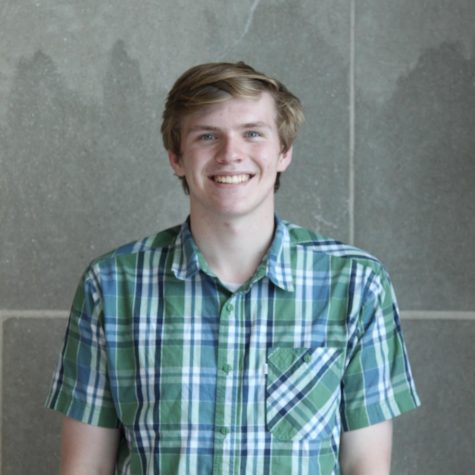 Cameron Rozek, Editor-in-Chief & Head News Editor
Cameron is a senior at Central and ready for his fourth year with Central Times as one of this year's Editors-in-Chief. Outside of CT, Cameron captains the Model UN team, outside of school Cameron works on his car and enjoys geocaching, building computers and competitive Rubik's cube solving. He hopes to eventually pursue a career in engineering, but never to give up journalism. Cameron wants you to know that if you are currently stalking the Central Times staff, you are invited to join us at any time.