District 203 investigation into Naperville Central athletics concludes; girls basketball and boys water polo teams sanctioned
The Naperville Central girls basketball and boys water polo teams have been sanctioned by the Illinois High School Association, each forfeiting eight games from the past school year.
Through an internal District 203 investigation, both teams were found to have violated section 3.04 of the IHSA bylaws, which govern athlete transfers between schools.
Specifically, the school failed to fill out the principal's concurrence form for transfer and send it to the high school where transferred athletes were coming from. The district determined that no student athlete was at fault for these violations.
In addition to these newest revelations regarding Central athletics' violations of IHSA bylaws, the district said last May that through internal investigation, it was determined that athletes ineligible because of missing concurrence forms also played in competitions for the football and boys basketball team, which were also sanctioned by the IHSA. The football team forfeited 17 games from the last three school years, and the boys basketball team forfeited four.
In total, Central failed to properly fill out required paperwork for about 10 to 20 students, said Roger Strausberger, interim Athletic Director at Naperville Central High School. Strausberger previously served as a dean of students before replacing Andy Lutzenkirchen in June.
The investigation also revealed violations of section 3.03, which governs residence requirements for athletes.
"That was with some of the football players," IHSA Executive Director Craig Anderson said. "In some cases, students were residing inside the attendance area of Naperville Central, but when they transferred, they weren't residing with a legal guardian, both parents or a custodial parent.
"There may have been beyond that some residence requirements for enrollment that were not met."
A separate police investigation has been opened into potential falsification of residence documents, Anderson said.
"It's not that often that we would find this extensive of violations, where for an extensive period of time, the school just wasn't following the requirements to complete those forms," he said. "The number of times it's brought to our attention is three or four times a school year."
Because of these violations, Central's athletic program has been placed on probation and will undergo a remediation process, District 203 said in a press release.
The athletic department will use a more proactive method to initiate proper athlete transfers, Strausberger said.
After a new student enrolls at Naperville 203, the district sends their information to the registrar, who works with the family to complete additional enrollment procedures. The athletic department has inserted an additional form into that process asking whether a student is interested in playing a sport or participating in an IHSA-sanctioned activity, like cheerleading or dance. If they are, a member of the athletic office will reach out to collect all of the necessary documents.
"I've also been in communication with our coaches too, letting them know 'if you do have any new students that moved in from a different school, reach out to me," Strausberger said. "It's a form of checks and balances."
Central's athletic department has already processed more than 20 athlete transfers this school year, Strausberger said.
Leave a Comment
About the Writer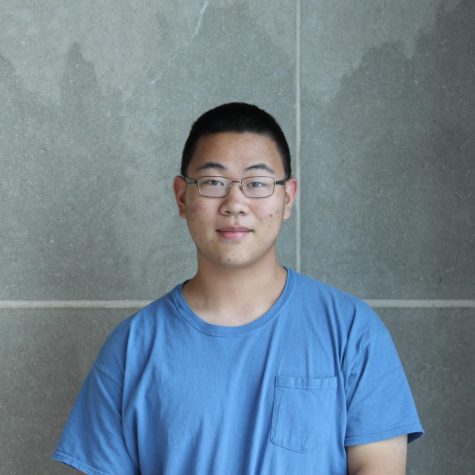 William Tong, Editor-in-Chief & Editorial Editor
William Tong is a senior at Naperville Central. Outside of writing for the Central Times, he is a captain of the Naperville Central Debate Team, member of the Naperville Central Math Team, and violinist in the Chicago Youth Symphony Orchestras. In his free time, William likes to cook, play Starcraft II, and read sappy, dramatic novels. William has no idea what he wants to go into in the future, but hopefully it doesn't involve writing about himself in the third person.