State student data privacy law amendments to take effect July 1
William Tong, Online Managing Editor & Editorial Editor
June 7, 2021
Amendments made to the Illinois Student Online Personal Protection Act (SOPPA), which Gov. J.B. Pritzker signed into law in 2019, will take effect July 1.
The new regulations require school districts and the Illinois State Board of Education to enter a contract with all third party applications or websites that collect student data. They must also publish a public list of these third party platforms and their security breach protocols, which must involve contacting the district within 30 days of the breach.
Naperville District 203 administrators anticipate that the new changes will not affect learning greatly. The district is, however, currently ascertaining all of the third party online platforms educators use to make contracts with them.
"There're quite a few applications out there," said Ken Wilson, Director of Applications and Data Management at the district. "[We're] trying to prioritize the ones used by the majority of our students and staff."
In the future, if teachers want to use any new websites or applications that collect student data, the platform must be approved by district administrators.
"We're working on a process that will allow teachers to submit a request to be able to say, 'I want to use this application,'" Wilson said.
Some vendors may decline to sign contracts with the district. In those cases, teachers will need to look for an alternative to the platform they originally planned to use.
"Some of them don't like the language [of the agreement]," Wilson said. "Other times… they're a smaller company and just don't have the legal resources to agree to it…since it puts unlimited liability on the vendor, and a lot of them want it limited to what they're insured for."
Additionally, the law guarantees parents the right to inspect data that the school district, ISBE or third party platform holds for a student, and to correct any factual errors.
Wilson expects the new regulations to better protect student data privacy as more aspects of education rely on the web.
"It's a lot of work for schools and vendors to adhere to this law," he said. "But it's a good law to protect the kids."
About the Writer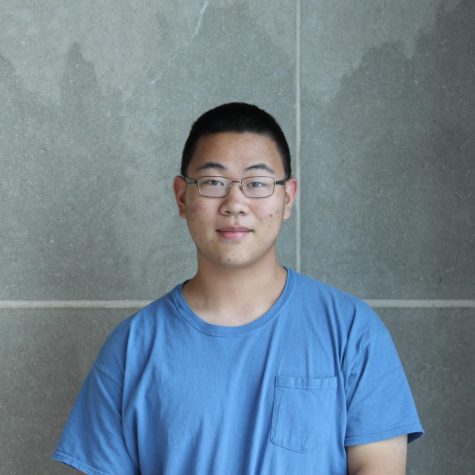 William Tong, Editor-in-Chief & Editorial Editor
William Tong is a junior at Naperville Central. Outside of writing for the Central Times, he is a captain of the Naperville Central Debate Team, member of the Naperville Central Math Team, and violinist in the Chicago Youth Symphony Orchestras. In his free time, William likes to cook, play Starcraft II, and read sappy, dramatic novels. William has no idea what he wants to go into in the future, but hopefully it doesn't involve writing about himself in the third person.