Schools ready plans to return to pre-pandemic learning next fall
District 203 readies return to pre-pandemic learning conditions for next school year
Encouraged by falling COVID-19 case numbers and the increased availability of vaccinations, Naperville District 203 administrators hope to return to "normal" for the 2021-2022 school year.
For high school students, this means a return to eight-period days five days a week, including regular lunch periods, though this schedule is not set in stone.
"Our goal is to get to the point where you're back to 'normal,' where you were pre-pandemic," said Stephanie Posey, Assistant Superintendent of Secondary Education. "We also plan for scenarios of everything in between."
Students with a medical condition who cannot attend classes in-person must provide documentation from a medical professional to opt in to a fully-remote learning option. At this time, students living with family members who have medical issues that put them at risk for COVID are not eligible to enroll in remote learning.
At the May 3 Board of Education meeting, Dr. Patrick Nolten, Assistant Superintendent of Assessment and Accountability, reported that about four percent of families intend to enroll in remote learning, based on a survey taken between April 21 and April 28, which about half of district families responded to.
"With a number like four percent, it's very unlikely that those students whose parents want them to learn online would have the menu of choices like the kids who come to the building," said Bill Wiesbrook, principal at Naperville Central High School.
The district intends for families to select in-person or remote learning over the summer as registration materials are sent out.
Currently, more specific fall plans depend on the outcome of contract negotiations between the district and the Naperville Unit Education Association, the local teacher union.
"They began back in November," Wiesbrook said. "Typically, the negotiations end with a three-year contract. The goal is almost always 'let's try to get this done before the end of the school year.'"
While Wiesbrook himself does not directly participate in the contract negotiations, zhe is confident that union representatives, district officials and board members will reach an agreement soon.
COVID-19 mitigation guidelines are also subject to change next school year. While the Centers for Disease Control and Prevention announced on May 13 that fully vaccinated individuals do not need to wear masks in most indoor and outdoor settings, this guidance does not have any direct impact on District 203's policies or plans. The CDC considers someone fully vaccinated two weeks after their final shot.
"Our guidance not only comes from the CDC and IDPH (Illinois Department of Public Health)," Posey said. "[But] we also have to look at the Illinois State Board [of Education] who governs us as well."
Posey added that currently, the district is not keeping track of which students have already been vaccinated.
"We certainly can ask and we use that as part of our planning," she said.
Meanwhile, many students and staff are excited about the prospect of returning to a more typical learning environment next year.
"I felt that I kind of missed out on [the typical high school experience]," freshman Izabele Didzbalis said. "I'm just looking forward to maybe having some more social events, especially for new incoming freshmen. I really don't want them to have as bumpy of a first semester."
Leave a Comment
About the Writer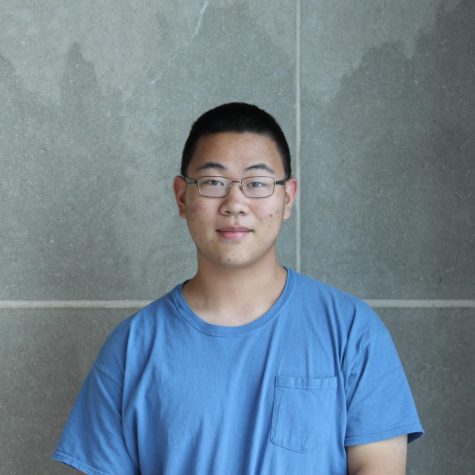 William Tong, Editor-in-Chief & Editorial Editor
William Tong is a senior at Naperville Central. Outside of writing for the Central Times, he is a captain of the Naperville Central Debate Team, member of the Naperville Central Math Team, and violinist in the Chicago Youth Symphony Orchestras. In his free time, William likes to cook, play Starcraft II, and read sappy, dramatic novels. William has no idea what he wants to go into in the future, but hopefully it doesn't involve writing about himself in the third person.