Central speech team sends four to state after success at regionals and sectionals
The Naperville Central speech team recently competed in their regional and sectional competitions on Feb. 8 and Feb. 15 respectively after a successful 2020 season.
At regionals, Central students placed in the top four in all but one event with multiple first place speakers. Their performances netted them third place and allowed them to move onto sectionals at Wheaton Warrenville South.
Of the 14 events sent to sectionals, only four made it onto state.
"[Our] sectionals are like a bloodbath," junior and executive Rukan Parves said. "It's extremely competitive."
The sectional that Central competes in has many schools that focus very heavily on speech.
"Some other schools will have over 100 people," senior captain Michelle Kee said.
Because the best schools are in the same sectional, it can often be harder than state for competitors.
Sectionals are grouped based on location, and it happens to be that many of the best speech programs are all together.
"[Schools in our sectionals] have more resources than other schools and that is reflected in the development of their speech programs," senior speech captain Hersh Pathak said. "So when it comes down to it, you can see that there's these bigger schools that have more resources and can reach more students than other schools, like those in southern Illinois."
After sectionals the mood is always dull for the members of the speech team, but they hope their performance at state can make up for it.
"There was a lot of mourning for the past couple of days, when we saw some of our teammates not be able to make it to state," Parves said.
The speech team has about 45 active members. Most days of the week speech team can be found practicing in Room 214 in preparation for their Saturday competitions.
"For the state series [practice is] every single day for a few hours after school," senior executive board member Edie Blaze said.
Most of the executive board members attend practice almost every day.
The members moving on to state are Pathak for Oratorical Declamation, Parves for Special Occasion Speaking, junior Sanjana Prashanth for Dramatic Interpretation and junior Aastha Chouhan for Radio Speaking.
For updates on the speech team's performance at state and past results, visit speechwire.com.
About the Writer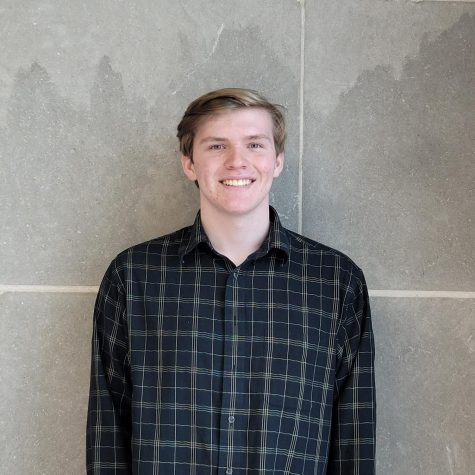 Cameron Rozek, Managing Editor & News Editor
Cameron is a Junior at Central and ready for his third year with Central Times as this year's Managing Editor. Outside of CT, Cameron captains the Model UN team, plays the saxophone and enjoys geocaching, building computers, and competitive Rubik's cube solving. He hopes to eventually pursue a career in engineering, but never give up journalism. Cameron wants you to know that if you are currently stalking the Central Times staff, you are invited to join us at any time.