Little Pops wins first Naperville Pizza Wars
The inaugural fundraiser was recently held in Naperville Central's cafeteria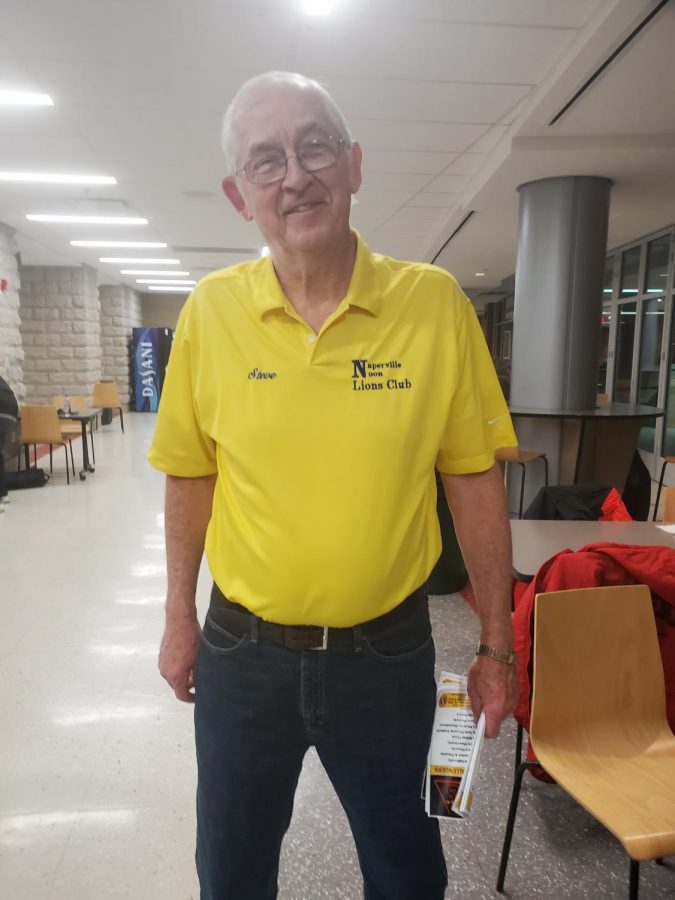 Naperville's first-ever Pizza Wars took place in Naperville Central's cafeteria on Feb. 19. The event, hosted by the Naperville Lions club to help raise awareness and donations for multiple charities, invited local popular pizza places to compete against one another in a public taste testing. This event was organized by Central alumnus Stephen Hertzberg, a local orthodontist for adults and children.
The idea of Pizza Wars originally came up when Hertzberg and the Lions Club were seeking another possible event to raise donations. After 29 years of selling funnel cakes at Ribfest, they wanted another way to raise money for charities involving blindness and diabetes.
"My kids live in Downers Grove school district, and for the last six years they were doing an event called Pizza Wars, which are beautiful events and a lot of fun," Hertzberg said. "What occurred to me is that they've never done anything like that in Naperville. I went to the board meeting one time and pitched the idea of the Pizza Wars. They said that it was fine as long as we ran and organized it."
Nine different pizza places signed on to compete for the title of best pizza in Naperville: Little Pops, Aurelio's, Braconi's, Cassano's, Giordano's, Little Italian, Lou Malanti's, Rocco's and Uncle Pete's.
Bilna Braconi, one of the owners of Braconi's, was happy to be part of Pizza Wars because of the money going to charities.
"It's for a good cause, anything to raise money for charity," Braconi said.
Judging by the attendance, the new event was a big hit. Central's cafeteria was so crowded that there were lines forming on either ends of the cafeteria down school hallways.
The number of people exceeded what Hertzberg was expecting.
"The people in Downers Grove, after six years, had 635 people," Hertzberg said. "I figured we'd be lucky if we got 500-600 people and we wind up getting over 952 advanced tickets sold, and with the walk-ins we [were] probably at 1,000 people," Hertzberg said.
Its charity focus notwithstanding, the participating restaurants fought their pizza war bravely, armed with fresh sauce, cheese and toppings, but someone had to come out on top. The inaugural Pizza Wars title went to Little Pops, a New York-style pizzeria and restaurant located on Wehrli Road. Little Pops also won individual categories for Best Sauce and Best Crust.
About the Contributor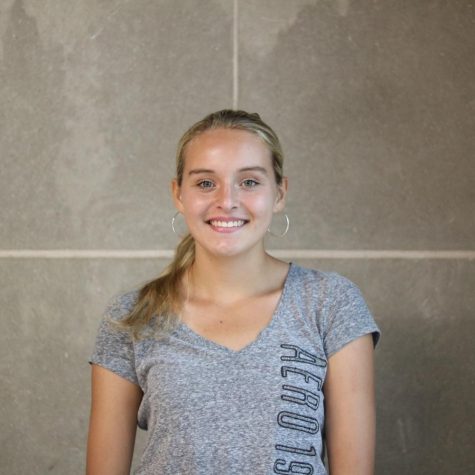 Rachel Cole, Opinions Editor
Rachel Cole is a junior at Naperville Central High School. This is her first year on the Central Times Staff as the opinion editor, photographer, and a staff writer. In her free time she runs cross country and track, is a participant of Red Rage, and Theater Central Her hobbies outside of Cross Country include, watching movies, cooking, drawing, and hanging out with her friends outside of school. She plans to go into either a psych or Journalism field hopefully at the University of Missouri in Columbia.