Naperville Central student charged with hate crime following racist Craigslist post
Vivian Zhao, Editor in Chief, Editorial Editor & Columnist
December 17, 2019
A Naperville Central student was charged with two counts of felony hate crime and one count of misdemeanor disorderly conduct in late November after posting an image of an African American student in Central's cafeteria with the title "slave for sale" and caption "Hardworking thick n**** slave. For 'da' low."
"The allegations against the juvenile in this case are beyond disturbing," said Robert Berlin, DuPage County State's Attorney. "Hate crimes have no place in our society and will not be tolerated in DuPage County. Anyone, regardless of age, accused of such disgraceful actions will be charged accordingly."
In a Facebook post, Mayor Steve Chirico condemned the act and noted efforts by Naperville Neighbors United to start a dialogue centered on inclusion.
"This is not a time to turn a blind eye," Chirico wrote. "Instead, we need to continue and amplify the courageous conversations on these topics that have already begun."
The district was made aware of the incident on the morning of Nov. 15. While Wiesbrook made it known that school administrators located and disciplined the individual, school administrators are prohibited from disclosing the specific repercussions.
"When determining disciplinary consequences, we have to consider a myriad of factors that might not be apparent to the public," District 203 wrote in a statement to NCTV17. "For example, Illinois Senate Bill 100, which is now state law, prevents public schools from using policies that require suspension or expulsion in response to particular student behaviors, such as "zero tolerance" policies, unless required by federal law or state code."
A number of parents took to social media to discuss the issue, where some believe that the student was suspended for a few days, a consequence they feel would be too lenient.
In a school-wide announcement on Nov. 18, Wiesbrook called the incident "embarrassing, inappropriate and unacceptable." He ended his announcement with an invitation for students to voice their frustrations in Student Services during fourth, fifth, and sixth hour forums.
Claire Yu, Central's Student Ambassador to District 203's Board of Education, shared Wiesbrook's disappointment.
"It's kind of disheartening to hear about this because if you want your school to be on the news, you want it to be [there] for a really good reason," Yu said. "To see our school on the news for something like this, it's just not what Central's about."
Students were invited to discuss their concerns during lunch periods on Nov. 18 in response to the racist post. The Central Times was barred from attending by Assistant Principal of Student Services of Angie Ginnan and a Student Services secretary, who told reporter Cameron Rozek that it was intended to be a "group therapy session" and viewed the Central Times' presence as a violation of students' privacy. Rozek was eventually allowed to attend as a student if he agreed not to report on the meeting.
Wiesbrook estimates that 12-15 students attended in total.
"I'm glad we offered that opportunity and got a chance to listen to some of our students," Wiesbrook said. "[They] brought to my attention that perhaps [there] are more incidents that are racial in nature that have occurred in Naperville Central, or that do occur, that are inappropriate that I didn't know about."
The Craigslist listing is the latest of several racially insensitive incidents involving Central students and social media over the past few years. On Sept. 11 of last year, for example, a student posted "f*** immigrants & f*** muslims. remember who committed these acts on 9/11. #MakeAmericaGreatAgain" on her Instagram story, drawing backlash after it circulated around the school.
NBC 5's Regina Waldroup ended her report on the incident by mentioning that parents told her that they would bring up the issue of the post and its aftermath at the District 203 board meeting Monday evening, but Central Times reporters who attended said that no such discussion took place. Sinikka Mondini, Executive Director of Communications at Naperville School District 203, told Rozek after the meeting that it was a school-level issue rather than a board issue.
About the Writer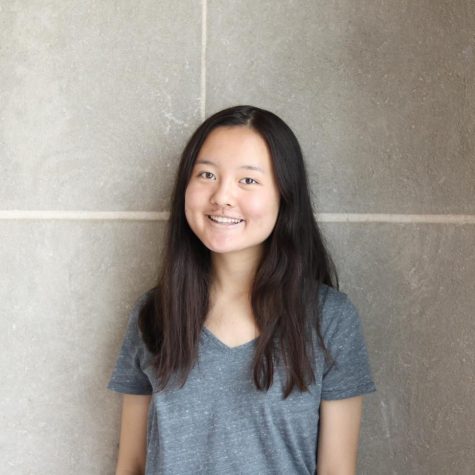 Vivian Zhao, Editor in Chief, Editorial Editor & Columnist
Vivian Zhao is a senior at Naperville Central and this is her second year on staff. Outside of CT, Vivian is a DECA President, debate captain, and runs the public health nonprofit All Hearts Count. She enjoys spending time with her friends, reading, watching Netflix & stargazing. After high school, she hopes to attend college in the east coast and pursue a career in policy or law.