Hallway Headlines: November 2019
Cameron Rozek, Online Managing Editor & News Editor
December 5, 2019

ELGIN, Ill. – School hosts Autism awareness concert
Elgin High School put on a band concert designed to be specifically for listeners with sensory disorders and autism. The concert was put on to help raise awareness and funding for students on the Autism spectrum.
Not only did the concert feature soft lights and calm music along with visual accompaniment, but provided a relaxed environment where the audience was not required to listen quietly.
The bands even provided headphones and fidget mechanisms to those who needed them, and allowed watchers to come try out instruments after the performance.
LOS ANGELES, Calif. – Student raises concerns regarding sexuality
Magali Rodriguez is a senior at Bishop Amat Memorial High School, the largest private school in the LA area. Rodriguez brought forth her concerns after administrators from the Catholic highschool reportedly told her to terminate her relationship with another female student.
Rodriguez reported facing similar discrimination throughout all four years of high school.
After hearing that a fellow student was reportedly harassed by administration, Rodriguez's peers staged a walkout to raise awareness and call attention to the discrimination.
HAMILTON, Ohio. – School prepares to institute drug testing
Steven T. Baldwin Catholic High School has decided to institute mandatory drug testing as part of its health program.
Administration claims it is to keep students drug free even under the pressure of drugs surrounding them.
The school only plans to release positive results to the students and their parents, and under certain circumstances, medical professionals.
If the student refuses to test, it is planned to be treated as a positive test.
Tests are administered at least one time per year with no cap. Punishments will vary based on the number of offenses of a student, but can escalate to termination of enrollment.
CLIO, Mich. – Former students open time capsule from 1928
Graduates from Clio High School opened their copper time capsule box from their senior year in 1928.
Inside the box was the proposed new school building for the City of Clio, The Chronicle of Clio High School, a Bible, a menu from a banquet anquet, yearbooks, names from the graduating classes and a newspaper clipping from The Flint Journal about their graduation.
50 graduates came to watch the box opening. Many reminisce about their memories from their schooling and were happy to reunite with their former classmate.
About the Writer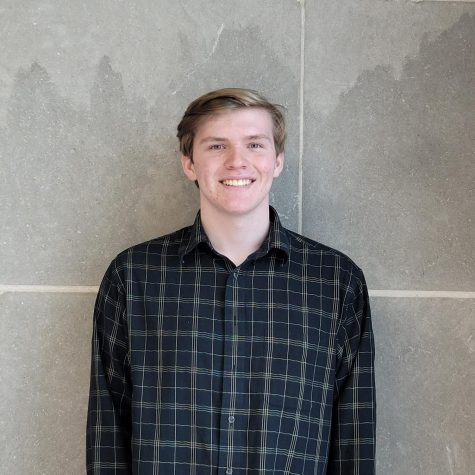 Cameron Rozek, Managing Editor & News Editor
Cameron is a Junior at Central and ready for his third year with Central Times as this year's Managing Editor. Outside of CT, Cameron captains the Model UN team, plays the saxophone and enjoys geocaching, building computers, and competitive Rubik's cube solving. He hopes to eventually pursue a career in engineering, but never give up journalism. Cameron wants you to know that if you are currently stalking the Central Times staff, you are invited to join us at any time.