SAC welcomes new faculty sponsors
Former Student Advisory Council (SAC) sponsors Eric Kaisling and Megan Plackett stepped down following the 2018-2019 school year, allowing for Robert Lugiai and Megan Cosgrove to take over.
The club, responsible for events like Mr. NCHS and the Staff vs. Student basketball game, also emphasizes giving back to the community through volunteer work, something its sponsors and participants are proud of.
Four-year sponsor Kaisling will continue to take pride in the experiences that the Student Advisory Council offers to students.
"SAC does a lot of great things," Kaisling said. "One of my favorite activities that they do is go to Hesed House. I think it's great for the kids to see it so that they can have an idea as to how good they have it."
Lugiai is excited to begin SAC's work after getting to meet some of the club's student participants.
"I met a lot of the students that are involved, and they really are some of the best students out there," Lugiai said. "Working with them and hearing their ideas on how they want to transform the school into a better place is really, very fun."
Aside from the change in sponsors, the club has decided to take a year off from one of their most well-known events, the blood drive.
"There was just a lot of hiccups in the entire event, which made it semi-frustrating for a lot of people involved," Kaisling said.
The sponsors and board members plan to use this year to rebuild and hope to work out any bumps in the road that were faced during the planning of last year's drive. In the meantime, members look forward to planning this year's highly anticipated activities.
Board member and senior Shivani Shete expressed her excitement in getting the details together for this year's Mr. NCHS.
"I'm excited for that one because we have to recruit senior guys for the show," Shete said. "I'm also excited for the student vs. staff basketball game, and of course all of the volunteer work we do. It should be a really good year."
About the Writer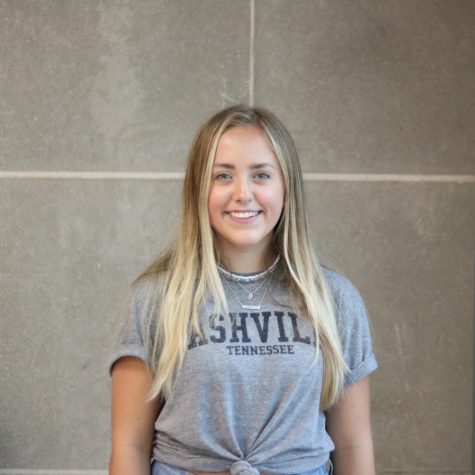 Emily Brodzinski, Staff Writer
Emily Brodzinski is a senior at Naperville Central and is a Writer. This is her first year in Central Times and she is very excited to see where it takes her! Outside of Central Times, she spends her free time listening to music, spending time with her friends and family, and babysitting from time to time. She is looking forward to a great year in Central Times and hopes that it will help guide her towards a successful career as a journalist in the near future!