FFA community project helps save area monarch butterflies population
The Naperville Central chapter of the Future Farmers of America is planning a community project to save the monarch butterflies that pass through Naperville every year on their way to Mexico.
Senior Julia Newcomb, who runs the project, and fellow members of FFA are planning to give away care packages of milkweed for free to students to benefit the butterflies that come to Naperville.
"We are going to put together care packages with milkweed and information the troubles [butterflies] are facing right now, specifically monarch butterflies," Newcomb said. " It will be super easy for people to plant the milkweed in their garden and help the monarchs."
The milkweed plants, which will be grown in Central's greenhouse, are important to monarch butterflies, who continue decline dramatically in population.
"Milkweed is the only plant that monarch butterflies use to have their caterpillars, so milkweeds are essential for the survival of the monarch population," Newcomb said.
FFA is partnering with the Cress Creek Garden Club to help the bring the cause to Naperville.
"The garden club is going to provide us with the milkweed sprouts and help promote the project to other gardeners," FFA vice-president Barrett Bailey said.
This project, however, was in the works for a long time.
"We planned this event last summer, but we applied for a grant this January, and now we are waiting for the milkweeds to be grown and sprouted," junior Jordan Schrom said.
The milkweed care packages will be given away in the Honor Garden, in the greenhouse and in the Naperville Garden Plot toward the end of May.
"I'm hoping that people find out that it is easier to help the environment than they think," Newcomb said. "People think that helping the environment is a lot of work, but every little action adds up, and when they do something that matters, and make the connection, it will be so much easier to save the earth."
About the Writer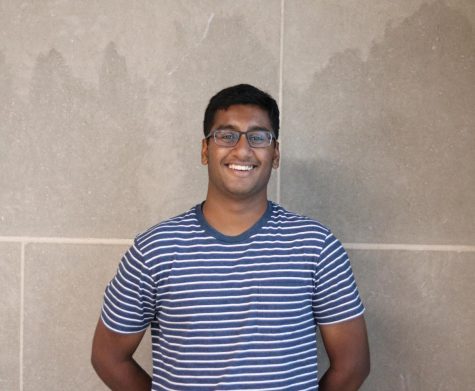 Prem Chandrasekar, Managing Editor
Prem Chandrasekar is a senior at Naperville Central. This is his second year of staff as a Staff Writer, and his first year as a Managing Editor. Prem plays on the tennis team, is involved in JSA and Merry Tutor. In his spare time, you can see Prem binge watching Arrested Development or coaching tennis for kids with Down Syndrome. In the future, he hopes to attend the US Air Force Academy.