Congressional Debate prepares for IHSA state competition
Ten Naperville Central students have qualified to compete in the final competition of the Congressional Debate season, the IHSA State Debate Championship. The debate team will be driving down to Illinois State University to compete. The team is sponsored by social studies teachers, Randall Smith and Rob Lugai and led by captains senior Jim Royal, junior Vivian Zhao and junior Sophie Hussain.
This year was Central's first season participating in the large school division. While other teams brought almost twice as many students as Central to competitions, junior Sophie Hussain believes they still performed well.
"Last year wasn't our greatest year but I think we've grown a lot," Hussain said. "We're looking forward to [IHSA]."
Additionally, the debate team has many new members this year which will help the team develop.
"We've had a lot of freshmen come in and they have shown a lot of potential which is really exciting," Hussain said.
During competitions, students break into rooms of 20 people and debate legislation created by their fellow competitors. Every student gives a three-minute speech either in favor of or against the proposed bill.
"Debate has shown me the way that Congress should function, not the way that it does," senior Jim Royal said. "We're Congressional Debate but we try not to imitate the finger-pointing [and] biting rhetoric that you see in Washington. It's more issue focused, which I really appreciate."
After three years of debating, Hussain feels as though her experience has been much more than competing in tournaments, having taught her important life skills.
"Debate teaches me to be a lot smarter, very aware and [understand] a lot of ideas that are very complex," Hussain said. "But besides all of that, I think it teaches you to be a really great speaker and that's super important, whether you're in debate or anything else, it's really applicable."
After four years as a member of the team, Royal believes Debate has been very beneficial.
"It's a wonderful way to learn more about the world around you and how you fit into it," Royal said.
Smith has had a lot of fun watching students grow and become leaders in debate.
"I'm proud," Smith said. "There are really cool people in debate, so we'll see how the last [competition] goes."
About the Writer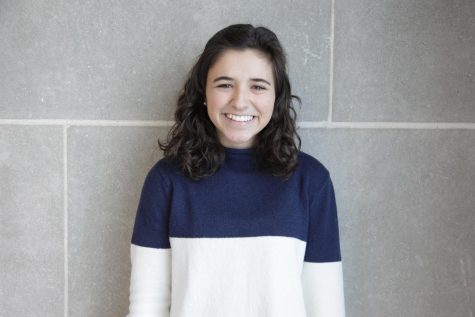 Marina McCormack, Staff Writer
Marina McCormack is a senior and is excited to start her first year as a Staff Writer on Central Times. Outside of Central Times, Marina runs cross country, serves as the Secretary of Senior Class Council, and on the executive board for National Honors Society. She is interested in attending University of Notre Dame, Loyola University, or the University of North Carolina at Chapel Hill.