Naperville District 203 named to AP District Honor Roll
For the second consecutive year, District 203, along with 373 other school districts across the United States and Canada, was awarded placement on the College Board's Annual AP District Honor Roll. School districts are considered based on their ability to meet three criteria over a three-year period: an increased participation/access to AP courses, an increased/consistent percentage of minorities scoring a three or higher on an AP exam and an increase in the number of students scoring a three or higher on at least one AP exam.
The AP District Honor Roll encourages schools to focus more attention on AP courses and exams. Both Naperville Central and Naperville North have worked to emphasize the importance of taking an AP class to students and their families.
"We want [kids] to have at least one college level experience while they're in the safety of the high school environment," Assistant Principal for Curriculum and Instruction Jackie Thornton said.
Thornton believes AP courses challenge students to think on a higher level and help prepare them for their years outside of high school. Additionally, students have the opportunity to earn college credit when taking an AP exam.
Central's testing coordinator, Tracy Rootham, explains the importance of allowing every student the opportunity to succeed. She believes that a student's financial situation should not prevent a student from taking an AP exam.
"We have tried to get as much information out to the students as possible with registering and addressing the socio-economic [roadblocks], that there are waivers available," Rootham said.
Students who are eligible for free or reduced lunch may receive a waiver for the AP exam fee.
While the number of students taking an AP exam has increased over the past three years, the average scores have remained constant.
"Consistently around 83 percent of our students in the whole building taking an AP exam [are getting] at least a three," Rootham said.
While many steps have been taken by the district to increase participation in AP courses and exams, Rootham and Thornton believe recognition should primarily be given to both the high school students and teachers at District 203.
"Students are taking AP classes seriously," Rootham said. "Teachers are taking it seriously and are really challenging the kids with the materials that they are going to see on the exams. So that looks really good for the students and teachers."
Thornton agrees that both teachers and students are equally responsible for this accomplishment and should be proud of their hard work.
About the Writer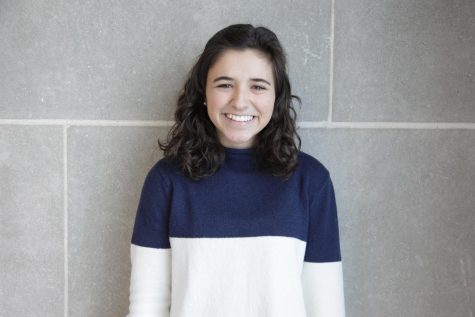 Marina McCormack, Staff Writer
Marina McCormack is a senior and is excited to start her first year as a Staff Writer on Central Times. Outside of Central Times, Marina runs cross country, serves as the Secretary of Senior Class Council, and on the executive board for National Honors Society. She is interested in attending University of Notre Dame, Loyola University, or the University of North Carolina at Chapel Hill.