PLC implements community building day
Students were encouraged to power off their devices, participate in discussions and giveaways, and high-five one another on Dec. 7 in an initiative dubbed "Celebrate Central."
"This was born out of a hallway high-five idea," counselor Jeff Plackett said. "What if we did a day where we had music playing for the entire day during the passing period, encouraged everybody to ignore their cell phones and just high-five as many totally random people in the hallway as possible?"
Plackett is part of Naperville Central's School Climate Professional Learning Community (PLC), which spearheaded the "Celebrate Central" initiative.
"[The School Climate PLC] is a combination of teachers, library [staff], counselors and social workers. We are a schoolwide PLC, so instead of being focused on a classroom curriculum, ours is focused on culture and climate within the entire building," Plackett said.
Both students and staff participated in "Celebrate Central."
"On the first floor, lots of staff members [were] giving high-fives in the hallway," Plackett said. "I hear people going through discussion topics [and] I think everybody's having fun. We handed out 250 pairs of sunglasses in five and a half minutes."
Most were receptive to the initiative, which had not been tried in prior years.
"It was a cool idea and should be done more often, especially during more stressful times of the school year," junior Kathy Zheng said.
Additionally, students were encouraged to attend school events that would be held the night of, or weekend following, Dec. 7.
"Tonight we [have] a crosstown wrestling match, our basketball teams are playing, [and] there's the Tournament of Roses tomorrow for speech," Plackett said. "It feels like a good transition into next week's winter spirit week."
About the Writer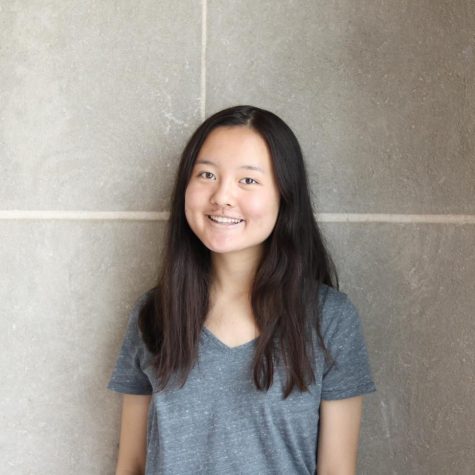 Vivian Zhao, Editor in Chief, Editorial Editor & Columnist
Vivian Zhao is a senior at Naperville Central and this is her second year on staff. Outside of CT, Vivian is a DECA President, debate captain, and runs the public health nonprofit All Hearts Count. She enjoys spending time with her friends, reading, watching Netflix & stargazing. After high school, she hopes to attend college in the east coast and pursue a career in policy or law.