Illinois Department of Education votes down resolution to allow arming teachers
Hang on for a minute...we're trying to find some more stories you might like.
With a nationwide increase in school shootings, the debate over arming teachers has intensified. As of Dec. 9, 14 states have decided to arm teachers and 35 states are still deciding. With this being a hot debate in the country, Illinois recently weighed in by putting the issue to a vote. On Nov. 17, each school district in Illinois sent a representative to Springfield, Ill. to vote on Resolution 2.
Resolution 2 states: "Administrators, faculty, and/or staff who have completed a state-approved training course above and beyond concealed carry training, who have passed the multiple background checks and qualifications required for concealed carry, can have a concealed weapon on them during school hours."
Naperville 203's Board of Education met during a board meeting on Oct. 15 and decided to vote on whether Resolution 2 would be implemented in Naperville 203 schools. They ultimately voted no.
"We respect the decision of other boards that may vote to support this resolution," wrote the District 203 Board of Education. "However, we believe this type of legislation will jeopardize the safety and well-being of our students and staff."
Donna Wandke, Naperville 203 Board of Education Vice President, explained that arming teachers was never up for debate.
"There was never even a chance of having armed teachers in our buildings," Wandke said.
The vote for Resolution 2 concluded with 203 school districts voting against and 179 voting for the bill.
Since Naperville 203 voted no to Resolution 2, they are working on other security improvements that they were unwilling to discuss in order to keep the safety of the students and staff at its highest level of security.
"We are very careful about any discussions that we have when it comes to security and safety in our buildings because anything anyone knows is really knowledge that could get to somebody who could be potentially a perpetrator as well," Wandke said.
Principal Bill Wiesbrook is in support of the Board of Education's decision.
"I totally agree with the decision of the school board." Wiesbrook said. "Their choice will continue to protect the students and staff at Naperville Central."
Whether teachers are armed or not there's still a role that students and staff can play.
"The best thing students can do is just keep letting teachers and administration know if something seems wrong with a student," Wiesbrook said. "If the 2,700 students are looking out for suspicious activity our school will be as safe as it can be."
About the Writer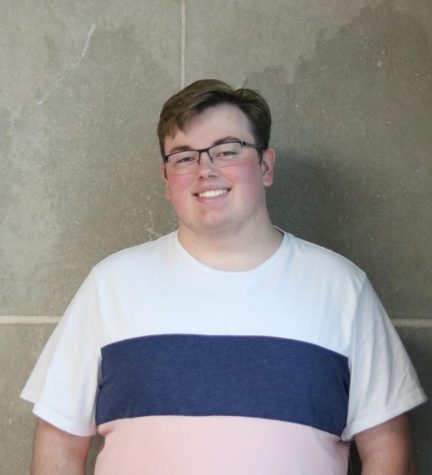 Thom Blair,
Thom is a Senior at Naperville Central. This is his second year on Central Times. He hopes to learn the roles as a manager and organize the paper to be the most efficient thing it can be. After high school, he hopes to pursue a career in Advertising.