District 203 attempts to get on its four year technology refresh plan
Hang on for a minute...we're trying to find some more stories you might like.
Technology in District 203 is typically on a four-year refresh rate, and with new advancements in the tech world, the district is working to stay as up to date with the newest technology as possible.
"Students in high school will be getting new Chromebooks next year as a part of the refresh process," said Joe Jaruseski, District 203 director of infrastructure and technology.
In addition to students having older technology, teachers also work with technology that is outdated and past the typical refresh cycle date.
"The highlighter function on my SMART Board only works half the time," Latin teacher Stacy Cunningham said. "I've had people come in, but it [the SMART board] never acts up when they work on it."
District 203 has plans to start to upgrade both student and faculty equipment.
"The SMART Boards are outdated, and we will probably test out panel monitors to see if they will work better in the classrooms," Jaruseski said. "However, some teachers have gotten so used to their computers and Smart Boards that they may not want to get newer equipment."
Not only is the classroom technology outdated, but so are the teachers personal equipment.
"The Mac I use is six years old," said Keith Carlson, Communication Arts teacher and newspaper adviser. "Several times a week it freezes for 20 minutes at a time and I have to do a hard reboot."
Some teachers are working with hardware that can barely function.
"If teachers feel that they really need new equipment that's a conversation we need to have," Jaruseski said. "If we have that conversation we can try to push them to the front of the line."
About the Writer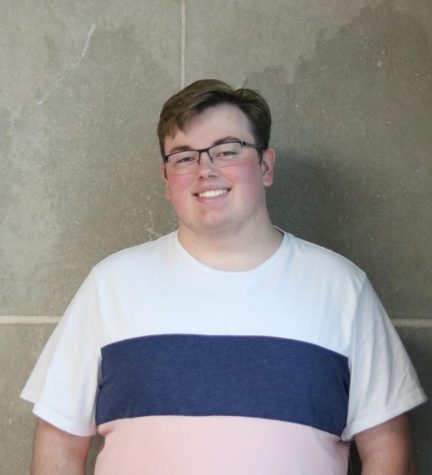 Thom Blair,
Thom is a Senior at Naperville Central. This is his second year on Central Times. He hopes to learn the roles as a manager and organize the paper to be the most efficient thing it can be. After high school, he hopes to pursue a career in Advertising.