Central earns exemplary rating for the 2017-2018 school year
Naperville Central received an Exemplary Rating on the Illinois Report Card for the 2017-2018 school year. Information for the Illinois Report Card is gathered annually by the Illinois State Board of Education and serves as a form of measuring student performance within schools.
Out of 3,888 Illinois schools, 376 were labeled 'exemplary', the highest rating. The rating system also includes commendable, underperforming and lowest performing.
"A school designation of exemplary means that a school has no underperforming student demographic groups at or below the 'all students' group of the lowest 5 percent of Title 1 schools and whose performance is in the top 10 percent of schools statewide," wrote Superintendent Dan Bridges in a statement.
Schools within the district consistently performed well, according to report card ratings.
"We are very proud to say that all 21 Naperville Community Unit School District 203 elementary, junior high and high schools received the designation of either commendable or exemplary," Bridges said.
The ratings are a new addition to the Illinois Report Card.
"For as long as I can remember, Illinois has provided the school report card," Principal Bill Wiesbrook said. "In previous years, it included information such as school enrollment, demographics [and the] percentage of kids on free and reduced lunch, [but] it did not have a rating for the school."
Ratings are based upon students' proficiency in English, math, college and career readiness, graduation readiness and graduation rates among other factors. Naperville Central has a 97 percent graduation rate, a 13 percent chronic absenteeism rate and a 92 percent retention rate.
According to the Illinois Report Card, Central's two feeder schools received a commendable rating despite having a similar student demographic as Naperville Central. Kennedy Junior High School, which feeds into both Central and Naperville North, was designated as exemplary.
"Part of the formula for the rating is graduation rates, [which] Lincoln and Madison don't have," Wiesbrook said, adding that it may be "our high graduation rates [that] are contributing to our exemplary rating."
Unlike other rating sites, content in the Illinois Report Card also considers student growth, measuring school performance against that of prior years.
"I'm glad Illinois is looking at growth," Wiesbrook said. "If the high school's incoming freshmen are low achievers [and] the school works hard to raise their levels of learning, that's the [entire] purpose of school, to learn and improve."
Wiesbrook views attitude as a primary factor in Central's exemplary rating.
"The overwhelming majority of students want to do good things," Wiesbrook said. "The overwhelming majority of the staff that work here want to help kids do well, [and] the overwhelming amount of families that send kids here value education."
The report card reaffirms the excellent student performance at Central.
"I'm glad our rating is exemplary, [but] even before the rating existed, I was pleased with what's happening here," Wiesbrook said. "[The rating] affirms what I've felt for a long time: that this is a terrific school."
About the Writer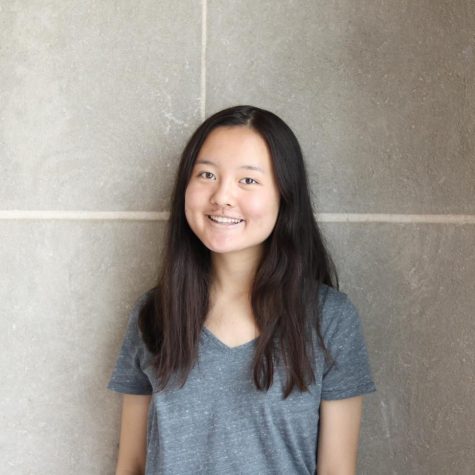 Vivian Zhao, Editor in Chief, Editorial Editor & Columnist
Vivian Zhao is a senior at Naperville Central and this is her second year on staff. Outside of CT, Vivian is a DECA President, debate captain, and runs the public health nonprofit All Hearts Count. She enjoys spending time with her friends, reading, watching Netflix & stargazing. After high school, she hopes to attend college in the east coast and pursue a career in policy or law.