Vaping referals increase significantly from past years
The Naperville Central administration is analyzing potential solutions to address incidents of vaping on school property, which have dramatically increased over the past two school years.
"We've had three incidents of vaping the last three years combined," Dean Pete Flaherty said. "We had 43 incidents last school year, and that's the ones we've caught. Were there more than 43 incidents? I would probably guess yes."
Students vape with e-cigarettes or "Juuls," which typically contain nicotine. Consequences for vaping on school property vary depending on factors such as the amount of Juul pods a student has and if it is a re-offense.
"In terms of all discipline, it's confidential, but we do take it seriously," Flaherty said. "I can't tell you what's in [the vape juice, so] sometimes there's an out-of-school suspension component, along with an in-school suspension component, [and] sometimes there are police consequences."
Involvement with the police will occur if the incident is a re-offense, or if the student's first offense is of a higher severity.
Upon a second offense, a student may receive "a city ordinance citation, or a ticket, for possession of an alternative nicotine device, which covers all kind of vapes and anything else anyone would use to smoke nicotine," School Resource Officer James Tanksley said.
A student may receive two potential tickets, one for possession of an alternative nicotine device and the other for consumption of nicotine by a minor.
If they receive a ticket, students "will have to go to court with a parent or guardian and talk with the judge and city prosecutor," Tanksley said. "They can assess a fine, a type of online tobacco or nicotine program, but [students] will definitely have to pay a court fee."
The court fee may be over $200, while the fine varies from judge to judge.
The issue of vaping is largely new to school officials.
"It was a big jump," Flaherty said. "All of a sudden, we have 43 [incidents of vaping]. We have to regroup and decide how to attack this issue."
The administration has turned its focus towards increased education to identify and address vaping.
"We're letting staff know the numbers when we have them," Flaherty said. "The deans go to departments a couple times a month, and we talk about what we're seeing in the dean's office and [listen to] what they're seeing in different departments. We're also showing staff different vaping devices so they can be aware of what they're seeing."
Flaherty hopes that greater communication will increase student awareness about the negative effects of vaping.
"We want to stop it from happening [and] protect people in terms of their health and chemicals they put in their body," Flaherty said. "The health classes have added some lessons on vaping, [and] the deans go to all the LINK classes freshman year [and discuss] what happens if [students vape] here in school."
Flaherty attributes the increase in vaping incidents to the convenience with which students can attain juuls.
"I think [it's] the accessibility of vaping," Flaherty said. "Three years ago, we didn't see a lot of vape shops. There's certainly been a market for it, and the accessibility [for] people under 18 is impacting their usage as well."
About the Writer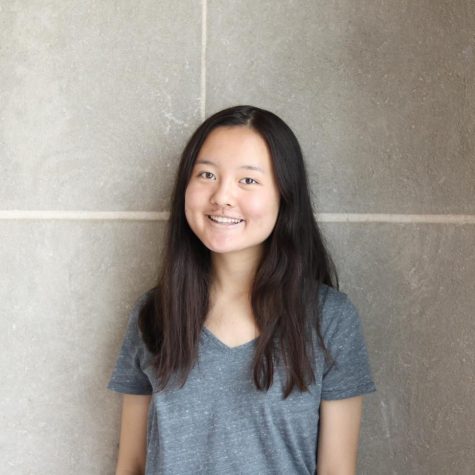 Vivian Zhao, Editor in Chief, Editorial Editor & Columnist
Vivian Zhao is a senior at Naperville Central and this is her second year on staff. Outside of CT, Vivian is a DECA President, debate captain, and runs the public health nonprofit All Hearts Count. She enjoys spending time with her friends, reading, watching Netflix & stargazing. After high school, she hopes to attend college in the east coast and pursue a career in policy or law.