Updated dress code enforced this school year
Marissa Laqui, Community Editor, Social Media Manager
October 27, 2018
Hang on for a minute...we're trying to find some more stories you might like.
This year, District 203, along with Central's Junior Class Council, has made changes to the dress code. After many years of following mostly the same set of rules, Junior Class Council was introduced to the proposal of a new change by Dean Kathy Howat.
According to Howat, the purpose of having a school dress code is to avoid any garments that would distract or disrupt the student learning environment. The dress code was revisited last year and compared with dress codes of other schools such as Evanston, New Trier and Hinsdale Central.
The dress code has been changed to where each rule is inclusive toward all students at Central and makes people feel as though they are not restricted or body shamed. It also allows them to express themselves through what they wear while ensuring a professional learning atmosphere.
Junior Class Council and Howat collaborated on the changes the dress code needed in order to be improved for students and staff as well.
"We [District 203] come up with high school guidelines in order to follow that policy," Howat said. "We revisited it [the dress code]."
Current Senior of Class Council President Sahar Din approves the changes Junior Class Council and District 203 has made to the dress code.
"The dress code doesn't pick on anyone, it doesn't make anyone feel bad about their body," Din said.
The revised dress code has clarified what would be considered distracting without discriminating or body shaming students but all while maintaining a professional environment.
"It's free enough for students to express themselves through their clothes, but at the same time it does ensure that we are in a more professional environment," Student Class Council member and senior Laasya Poola said.
While changes to the overall dress code have been made, parts of the old code remain the same such as attire that covers a person's identity/face, accessories that can potentially cause harm to other students and the no hats rule.
The previous policy has been adjusted to where any attire or accessory that encourages hate speech, pornography, drugs, etc. will not be allowed. Other vague policies have been clarified.
"Our policy is saying that we need to make sure we have a positive climate, we need to make sure there is no disruption in the learning environment," Howat said. "These guidelines and the way we are enforcing it is good."

About the Writer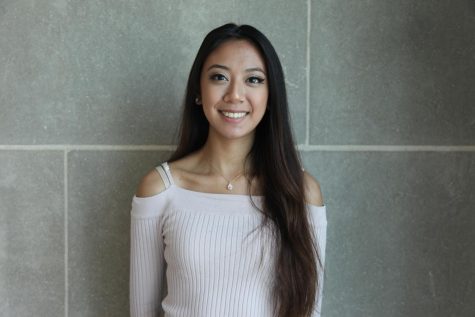 Marissa Laqui, Community Editor, Social Media Manager
This is Marissa Laqui and this is her first year on staff for Central Times. She has climbed her way to the top and has earned the roles of Social Media...