Central welcomes two new psychologists to Student Services
Marissa Laqui, Community Editor, Social Media Manager
October 3, 2018
Hang on for a minute...we're trying to find some more stories you might like.
Student Services has been given an extra hand with the hiring of two new psychologists. Caressa Buchanan and Cortni Jablenski join Central's two existing psychologists in the department.
District leadership also budget for two additional psychologists at Naperville North.
Buchanan started her new job on the first day of school, while Jablenski is on maternity leave and will join Student Services in mid- October.
The addition of Buchanan and Jablenski plays an important role in providing for and communicating with students in need of academic or emotional help.
Karen Lemanski, Director of Student Services, is looking forward to the expertise her two new department members will bring.
"When we hire in student services, we always look for people who have the appropriate academic background, the skills, but more importantly is the relatability to students and parents," Lemanski said.
One particular benefit of additional support staff will be the ability to better follow up with students identified by the new suicide prevention program, SOS, as in need of additional support. The depression awareness and suicide prevention program was implemented this year for all junior high and high school students.
Buchanan attended College of DuPage and transferred to DePaul University where she earned her undergrad in psychology with a concentration in human services. She attended Loyola University for graduate school and attended their psychology program.
Buchanan stresses that her goals are not only for herself, but her students as well.
"Be able to stop and reflect and think about what are your personal strengths, where can I use those (strengths) to continue to find success and in addition, what resources can I use to help myself grow and what areas can I help myself grow," Buchanan said.
Buhanan believes it is important that Central, as a community, honor students and learners as unique individuals. She says that so far, she's found District 203 (and specifically Central) lives up to her expectations. So far, Buchanan has already actively participated in programs such as SOS, Redhawk Recovery and MTSS (multi-tiered system of support), the latter two programs focused on providing academic supports and resources to students in need.
Because Student Services now has four full-time psychologists on staff, each alphabetical grouping of students now has its own psychologist assigned to existing teams, which include students' assigned deans and guidance counselors.

About the Writer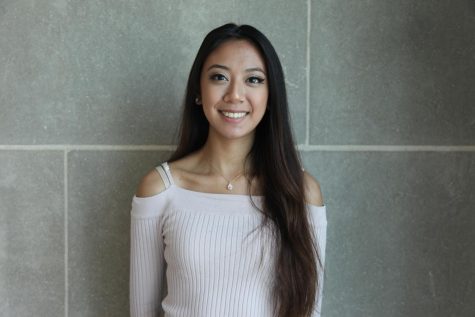 Marissa Laqui, Community Editor, Social Media Manager
This is Marissa Laqui and this is her first year on staff for Central Times. She has climbed her way to the top and has earned the roles of Social Media Manager and Community Page Editor. Outside of Central Times she is a major food enthusiast and runs her own food blog. She also is involved in the school's Literary Magazine Club and is currently President of her youth group. She hopes to start a career in the writing field and one day work for a media entertainment company.