Remodeled College and Career Center provides unique opportunities for students
In order to create space for the offices of two new psychologists and improve student learning Naperville Central has expanded its College and Career Center (CCC).
A group of administrators, directors and school board members decided to renovate the Learning Commons' Flex Lab into a larger version of the CCC which now mirrors the same the layout as Naperville North's CCC.
Another new addition this year is the College and Career Counselor Maddie Corder.
"Students can make appointments to see her to talk about their plans," said Jean Childers, the College and Career Center Coordinator of 11 years. "We are going to be doing a lot more in career planning and development."
Central is a prime location for college visits, which explains why Central needed to give more attention to career planning and development by expanding the space.
"Ninety-six percent of our students go on to to either a two-year or four-year college," Childers said. "We have 270 colleges who come to visit with our students here. [That's] remarkable! Most high schools are lucky if they have 30 or 50."
Although the CCC is busiest in the fall, it is open year-round.
"[The] College and Career Center is always open for students to come in," Childers said. "If they can make an appointment to see Mrs. Corder. They can come in to ask us questions. I think because this is a new area a lot of people are a little intimidated [to come in]."
A larger CCC means that there are now more ideas focused on how to better students' experiences. One idea that Childers shared was to give students more reminders about what the CCC has planned.
"We hope in the future to have a TV screen in the LRC that says 'College Visits [during the periods] today, feel free to come in any other period'," Childers said.
Senior Mo Augello recently visited the newly renovated CCC for the first time.
"I feel like [it's] going to be really convenient and a lot easier than just weaving your way through Student Services," Augello said. "I like that it's more open now because you feel like more connected to the school where before you were more like in a box."
Senior year focuses a lot on college applications, and most students can benefit from the guidance offered by the College and Career Center staff.
"The goal [of the renovation] was to make every student that graduates from this high school [have a better] plan going forward," Childers said. "This year our newly renovated CCC is looking to be even more successful with the recent addition of help to the dedicated College and Career staff."
About the Writer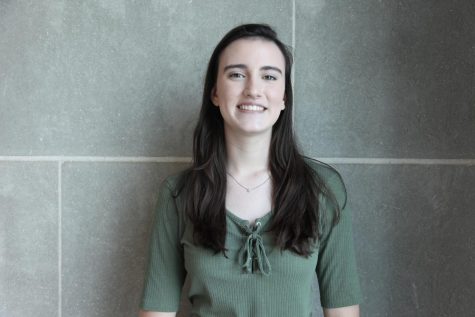 Abby Rohe, Staff Writer
Abby Rohe is a senior at Naperville Central High School. This is her first year being apart of the Central Times Staff. She hopes to learn more about journalism and the process of creating a newspaper. After high school, she aspires to become a Physician Assistant.