Illinois juniors now must take SAT prior to graduation
Colorado and Kentucky were the only two states to mandate all high school juniors take the SAT until this year when Illinois became the third. Now, in order to graduate at Naperville Central, it is required that all juniors follow this standard.
The Class of 2019 is the first class that took the PSAT 10 in the spring of their sophomore year, the PSAT/NMSQT last October and will be taking the SAT on April 10.
"This is a really nice tracking that they did," testing coordinator Tracy Rootham said. "This will be the first complete cycle of grades that we'll have for this school and Illinois. I think it will be interesting with your class to see how your grades end up."
Rootham believes the state's decision benefits students greatly.
"Everyone has an opportunity no matter what your financial position is that you have something that you can, with an essay, send to a college free of charge," Rootham said.
Many schools post a higher SAT average but don't test all the students.
"We do the whole of the student body not just the upper echelon," Rootham said."We have a better overall picture of where the students stand with our curriculum."
Students' SAT scores will not be posted on their transcripts, but colleges are notified students take the test.
Assistant Principal for operations Carrie McFadden explains her thoughts about this new standard.
"I think it's great to have a college entrance exam because it levels the playing field for all students in Illinois," McFadden said.
The reason for the state's change from the ACT to the SAT is still uncertain. The SAT has partnered with Khan Academy so all students can get free test prep and tutoring. This gives every student an opportunity to prepare and will help the juniors from Central as well.
Junior Cindy Lo agrees with McFadden and Rootham.
"I think it's smart to have a mandatory SAT for schools since it helps students who can't afford to register outside of school," Lo said. "Since standardized testing can be expensive, it helps low-income students [and] also people who are behind in testing."
About the Writer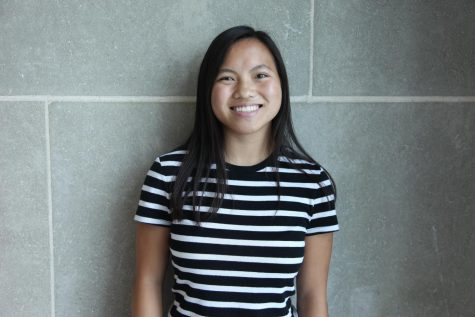 Alana Cervera, Online Managing Editor, Sports Columnist
Alana Cervera is a senior at Naperville Central and is a second-year staff member on Central times as the Online Managing Editor. She brings a positive attitude and writes stories from a new angle. Outside of Central Times she ballroom dances and dives for high school, constantly staying busy and active. She hopes to become a Nurse and start a career in the medical field after high school.