New Chromebook update alerts teachers when students use Google Hangouts
Naperville Central is testing a new software that would alert teachers of students' Google Hangouts use. The district is concerned about student learning and teachers have the same opinion.
This test hopes to reduce the amount of misuse with the Chromebooks. Anytime a Google Hangouts is active, the light on the back lid of the Chromebook will illuminate, alerting the teacher of the student's actions. All junior highs have this feature already blocked.
For the Central junior class, this update was implemented on Oct. 23.
Carrie McFadden, assistant principal for operations explains the idea behind this software and the reason for its implementation.
"This software will help monitor who's on it when they shouldn't be and who's not on it," McFadden states. "This is similar to Happara but it just might be helpful for teachers to get students to use it appropriately."
Social studies teacher David Ashton shares his opinion on this new change.
"It was shared with us at a faculty meeting last week on Wednesday," Ashton said. "I understand why they want to do it. However, like a lot of barriers we put up for kids, they will find a way around it. Students are very creative and I think they'll find a way."
McFadden agrees.
"I don't ever underestimate the intelligence of our students," McFadden said. "There's a lot of different ways to communicate. They might just find something else that's just as easy."
This trial will run till the end of the semester and will be updated into everyone's Chromebook if it is succesful.
Junior Jeremy Venegas disscusses what he thinks about the use of Google Hangouts and the effect of this new change.
"This change doesn't affect me so I'm not worried," Venegas said. "I don't really care. There are other ways to talk to your friends in class rather than just Google Hangouts."
About the Writer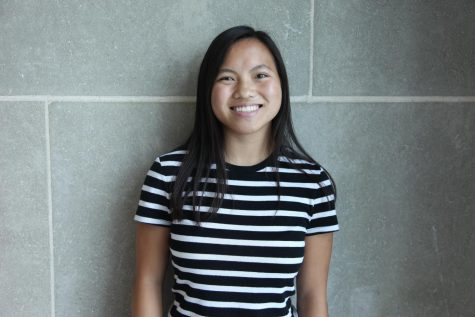 Alana Cervera, Online Managing Editor, Sports Columnist
Alana Cervera is a senior at Naperville Central and is a second-year staff member on Central times as the Online Managing Editor. She brings a positive attitude and writes stories from a new angle. Outside of Central Times she ballroom dances and dives for high school, constantly staying busy and active. She hopes to become a Nurse and start a career in the medical field after high school.