New French Honors Society members inducted
Twenty-three students were inducted into the National French Honors Society on March 1 in the Little Theatre. Students recited the motto of the club, "Le Courage est récompensé," meaning courage is rewarded. As their names were called, students walked across the stage and received their certificates from foreign language teachers Deniece Zinnecker and Jeremy Whitt.
Students had to take several steps in order to be inducted.
"[First,] there was an application to fill out," Whitt said. "[The students had to meet] the requirements [of] having 4 to 5 semesters of French with an A, an overall GPA of 3.0, to try to make it to French Club and continue to the next level [of French]."
Whitt emphasized the importance of French Honor Society.
"[French Honors Society] promotes the language and encourages [involvement] in the language," Whitt said. "It gives students another reason […] to continue to take French and continue with their studies. A lot of times colleges and universities want to see different honors societies/clubs. They want to see you doing things outside the classroom. [And] having it in your back pocket is something nice [to have.]"
James Fleming, a sophomore, thinks joining French Honors Society will benefit his high school career.
"It will improve my understanding of French," Fleming said. "It [gives me] more opportunities [to participate in] French and the school."
Michelle Yuan, a sophomore, says her passion for French is why she joined French Honors Society.
"I like the fact that I'm able to communicate with people of a different culture," Yuan said. "And I like how it sounds. It's a really pretty language. It will help me [broaden] my French experiences and […] improve my French speaking/learning skills by helping others improve theirs."
About the Writer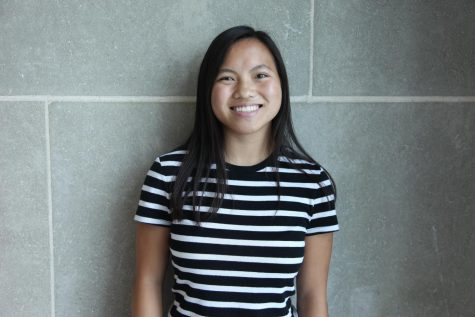 Alana Cervera, Online Managing Editor, Sports Columnist
Alana Cervera is a senior at Naperville Central and is a second-year staff member on Central times as the Online Managing Editor. She brings a positive attitude and writes stories from a new angle. Outside of Central Times she ballroom dances and dives for high school, constantly staying busy and active. She hopes to become a Nurse and start a career in the medical field after high school.