Central hosts annual Kiwanis Pancake Breakfast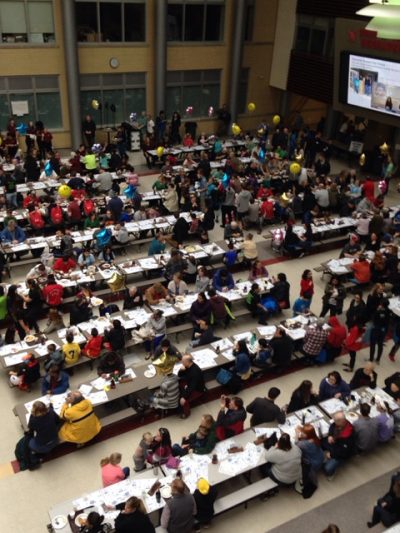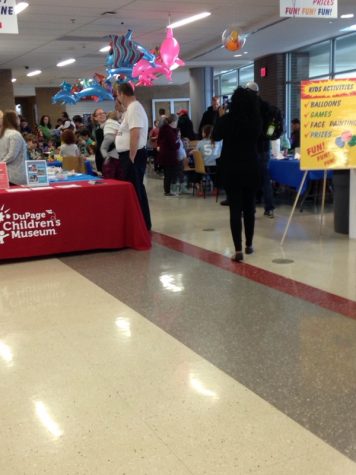 On Saturday, March 18, Central hosted the annual Kiwanis Pancake Breakfast, an annual fundraiser that raises money for local charities. According to Kiwanis Naperville chairman Dave Cleveland, this one-day event raised over $30,000 to Charities including Naperville Cares, Edward Foundation, Teen Parent Connection, Loaves and Fishes, NAMI Dupage, YMCA of Metro Chicago and many others.
There were many activities at this year's event. There was live music from junior high school choirs, orchestras and band, the most notable being the Kennedy Jazz Band and String Fusion.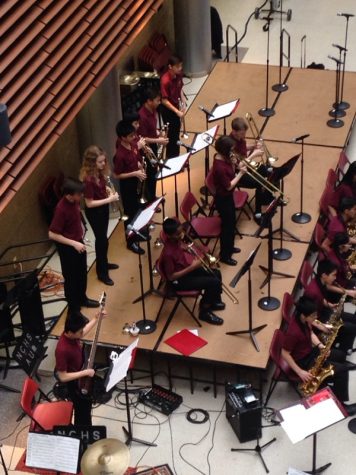 There were raffle stations and a children's area where kids could eat and play.

There were pancakes and sausages for people to eat while listening to the live music performed by students.
Many people who attended the festival, including Naperville resident Dillon Greenhagen, enjoyed it.
"The pancakes were the best part, as they were nicely done," Greenhagen said. "The music was also great."
Another attendee and Naperville resident, Doris Lund, agreed with Greenhagen.
"The food was amazing and the volunteers were just kind and helpful," Lund said.
The volunteers enjoyed the festival as much as the guests.
Sourav Jayaprakash, a volunteer from Metea Valley, enjoyed the event.
"The best part of the festival was the fact that you can help people," Jayaprakash said. "It is a way to not only volunteer but to help the community out in the process."