Science Olympiad competes in last competition before regionals
Naperville Central's Science Olympiad team competed in an invitational at Palatine High School in preparation for regionals. The objective was to see how they performed compared to other stronger teams such as Waubonsie Valley High School and Metea Valley High School. Unlike Regionals and State, the junior varsity team competed against varsity in more than 30 events, ranging from building to written tests.
"In response to the invitational, I think we did really well," Science Olympiad coach Lindsey Stevenson said. "We've been performing pretty consistently for the past 5 years or so.  The difference that would need to occur for us to start advancing to nationals would be more advanced preparation.  Builders need to build and test and rebuild prior to the competitions.  Study event [competitors] need to seek out previous tests and take them [for practice]."
Regardless of whether their spot was on the junior varsity or varsity team, many members had positive feedback regarding performance at invitationals.
"Being able to be a part of Science Olympiad is a great experience," Cindy Lo, sophomore and junior varsity member said. "You get to meet new people and collaborate on subjects that you're either passionate about or interested in."
Senior and captain Rick Li agrees with Stevenson and looks forward to what future competitions bring.
"Each year, the invitationals get larger and more competitive, but our team always places well," Li said. "I'm excited to see how we do at Regionals in March."
The Science Olympiad team will compete in Regionals on March 11 where they will have the chance to qualify for State.
About the Writer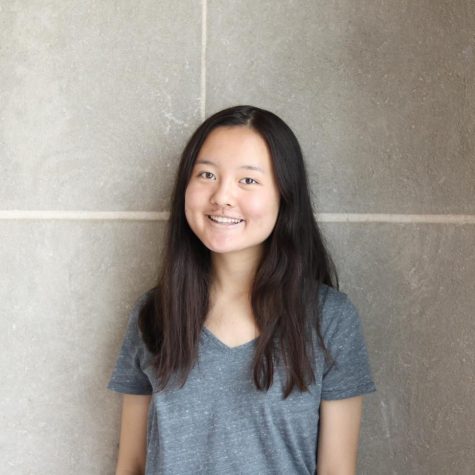 Vivian Zhao, Editor in Chief, Editorial Editor & Columnist
Vivian Zhao is a senior at Naperville Central and this is her second year on staff. Outside of CT, Vivian is a DECA President, debate captain, and runs the public health nonprofit All Hearts Count. She enjoys spending time with her friends, reading, watching Netflix & stargazing. After high school, she hopes to attend college in the east coast and pursue a career in policy or law.