District 203 adopts online learning program starting fall 2014
Technology has revolutionized the way people learn. As online learning becomes more prevalent in college and career fields, District 203 strives to create more online learning opportunities for its students.
"Thinking about the corporate world, from most places, we have the opportunity to learn online, pace our learning and control where we learn," said Jennifer Hester, assistant superintendent of learning services.
Last fall, District 203 began collaborating with four other school districts to plan an online learning program. After phase one of planning, the online learning program was presented to the school board and received a supportive response.
In addition to District 203, the consortium includes four other west suburban school districts: Batavia Public School District 101, Wheaton Warrenville School District 200, District 204 and Kaneland Unit District 302. The five districts came together after rejecting a proposal by non-profit organization Virtual Learning Solutions to offer a virtual charter school in the suburbs.
According to Hester, each of the school districts shares common long-term interests.
"Our long-term goal is to focus on what we call blended learning, which is providing some opportunities for students to learn through that digital space in their classroom setting and the ability for students to self-pace their learning," Hester said.
Starting in the 2014-2015 school year, the online learning program will offer 10 courses required for graduation, taught by teachers from all five school districts. Students can choose from algebra, U.S. history, health, consumer economics, government, geometry, English credit recovery courses and an elective such as language or technology. Class sizes will be limited to 26 students and total program enrollment is limited to 104 students.
John David Son, District 203 director of instructional technology, believes that the online learning program will tailor to a variety of student needs, including students needing to make up credits and students with extended travel and hospital stay.
The school board officially approved the online learning program during their meeting on Jan. 21. Now, the district administration is working with the consortium on phase two.
"Between now and the end of this school year, we will have representatives [who] will develop content, professional development for teachers [and] look at communication plans," Son said. "Starting [next] August, the 10 courses will begin. During that time, we will work with high school principals and counselors so students can learn how to sign up for those courses."
For now, Hester says that the consortium will purchase curriculum from online vendors, but that in the future, the group hopes to develop their own content. During phase two, District 203 will decide whether the online classes will be taken at school or at home, whether these classes will fit into a student's regular schedule and how the technology for the program will be provided.
Senior Meggie Underwood, who has taken two online classes, believes that online learning is best fit for self-directed students.
"Online classes really focus on getting your [assignments] done yourself," Underwood said. "Teachers need to help students work on time management."
Personally, Underwood prefers traditional, in-class learning over online learning because of the ability to physically interact with teachers and classmates. To mimic this physical interaction, Underwood recommends that the online learning program use a webcam feature that allows students to "visually talk to their teacher and even interact with other students."
Underwood still prefers traditional classroom learning, however.
"The online program [should] simulate the classroom environment as if we were actually in high school," sophomore Samantha Xu said.
Leave a Comment
About the Writer
Emily Zhen, Managing Editor, Opinions Columnist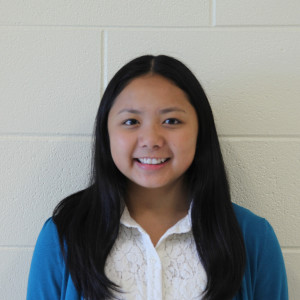 Email:
[email protected]
Favorite Quote:
 "Do you ever have nightmares that you don't align to baseline grid?" - Mikayla Ostendorf
Best CT Memory:
 Walking down the San Antonio Riverwalk with the rest of the CT staff at convention last year. It was absolutely picturesque at night, and we ate at a great Tex-Mex restaurant called Iron Cactus. They had the best guacamole that we sat there eating for a whole hour.
A word that describes me is... 
enthusiastic because I'm passionate about the activities and organizations I'm involved in.
My interest in journalism is...
 news and opinions writing.