Tensions high going into 2014 Winter Olympic Games in Sochi, Russia
Terrorist threats, puppy murdering, whale kidnapping and unfinished hotels are only some of the events currently taking place in Sochi, Russia leaving many to question if the city is ready to host 6,000 athletes and tens of thousands of spectators for the 2014 Winter Olympics.
A letter, originally written in German, threatening to kidnap alpine skier Bernadette Schild and skeleton pilot Janice Flock during the Sochi Games, was delivered to the Austrian Olympic Committee's Vienna Office, according to CNN.
Less than two weeks after, European Olympic Committees received emails containing terrorist threats against athletes. The emails were later believed to be a hoax by security experts who expressed these were common before big events. But other threats are still concerning to attendees of the Olympic Games.
Islamist activists have spoken of attacking the games to undermine Russian President Vladimir Putin's hopes of displaying Russia as a safe, modern state. Chechen rebel leader Doku Umarov's call to use "maximum force" to disrupt the games have made some athletes and supporters nervous, prompting many American fans to support the Olympics closer to home.
The suicide bombings killing over 30 people in Volgograd last December urge people to believe that these threats should be taken seriously.
"They are doing their utmost to have a safe and secure games," said International Olympic Committeee (IOC) President Thomas Bach according to the Miami Herald.
Bach proclaims the Winter Olympics ready for competition and assures that there will be a massive security operation, and Putin will place a "ring of steel" around the Olympics. There are expected to be 50,000 police and soldiers present at the games.
The United States and Russia are tracking threats of varying degrees of credibility, according to CBS. They predict the greatest danger to be from the Caucasus Empire, who have threatened to attack the games. Potential attacks seem more likely to happen outside of the venues for the games, in the area around Sochi.
Russia has limited FBI offers to provide security assistance, but Defense Secretary Chuck Hagel said the United States will protect Americans if required.
"If we need to extract our citizens, we will have appropriate arrangements with Russians to do this," Hagel said, according to USA Today.
Three hotels near the games' mountain events are not finished, forcing Russian Olympic organizers to find room for thousands of people who have arrived in Sochi to find that they did not have the rooms they booked. According to Bach, 97 percent of the hotel rooms are ready, and only three percent are unavailable.
Also outside of the Olympic venues, thousands of stray dogs roam around Sochi. Officals had hired a company to get rid of the animals before the tourists arrive. Alexei Sorokin, head of the dog-extracting company, referred to these dogs as "biological trash," according to ABC.
IOC officials said in an email statement that the Russian Olympic organizing committee had told them that stray dogs were being handled humanely with "professional veterinary staff," while Russian reporters have claimed that dogs were poisoned and shot on the streets.
People for the Ethical Treatment of Animals (PETA) wrote Sochi officials last April and urged them to handle the strays humanely.
"Killing street dogs, whether through poisoning, shooting or other means is not only inhumane but ineffective," said Kelly O'Meara, the director of companion animals and engagement for Human Society International.
On Monday, a PETA official accused them of animal cruelty saying, "We understand Russia spent $50 billion for the Olympics in Sochi and animals are paying the price," said Stephanie Bell, casework director for PETA's Cruelty Investigations Department. "We are urging sports fans to contact the Russian embassy to demand an end to the massacre that's tainting the sports celebration."
This year's winter Olympics was estimated to cost about $51 billion, making the Sochi Games the most expensive ever held. Russian officials have now lowered the cost of the games to $6.4 billion, saying the money spent on improving transport links, power supplies and sewerage should not be included in the total.
In addition to the massacre of stray dogs, rumors have surfaced that whales were captured and will be put on display at the Sochi Olympics. There were numerous reports that the Russian company, White Sphere, had captured orca whales in the Sea of Okhotsk, and the Russian Fisheries Agency did not respond to questions concerning the quotas for orcas captured, according to CNN.
"We have confirmation that two of them have gone to Moscow, but there is no proof that White Sphere has the whales or has any plans to display them at Sochi," said Whale and Dolphin Conservation researcher Eric Hoyt.
It is believed that two of the four orcas captured went to China to be displayed at a new Chinese theme park called Ocean Kingdom, featuring the world's largest aquarium with marine animals including beluga whales and whale sharks. Ocean Kingdom does not currently advertise having orcas on display, and would not comment on whether it will display orcas in the future.
While there is little proof because of the silence on the topic, many still believe that the whales are headed for Sochi's aquarium, whose officials have kept silent on the topic. An online petition demanding White Sphere return the dolphins has gone viral on social media sites, especially Twitter. The petition has over 400,000 signatures. Part of it reads, "Two wild-caught orcas are being flown in seemingly in the hopes of making more money during the Winter Olympics. The capture and display of orcas causes immense suffering to the whales."
After Russian officials allegedly kidnapped four whales and murdered thousands of stray dogs, Putin visited a preserve for endangered snow leopards.
"We've decided to restore the population of the snow leopard because of the Olympic Games," Putin said, according to Fox News. "Let's say that because of the Olympic Games, we have restored parts of the destroyed nature."
After Putin pet a snow leopard in the preserve, the leopard attacked two journalists who were filming the event, biting one's knee and scratching the other's hand.
Overall, the Olympic Games are an avenue to bring the world together, but from the way things look in Sochi right now, it doesn't seem as though Russia is ready for this responsibility.
About the Writer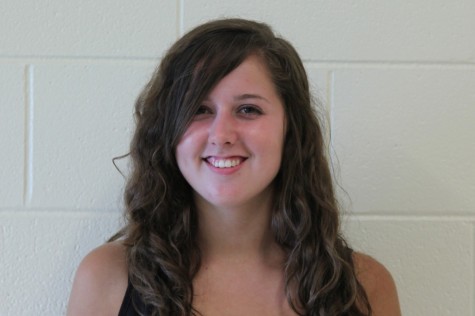 Maggie Cody, Head Photo/Art Editor , Focus Editor
CT email: [email protected]

Favorite quote:"It matters not who you love, where you love, why you love, when you love or how you love, it matters only that you love." -John Lennon

Best memory at Central: Convention in Boston last year

A word that describes me is: Optimistic

My interest in journalism is: Graphic design and photo journalism