Tanning beds banned for teenagers under 18 in Illinois
High school students who previously tanned in tanning beds for school dances and other special occasions must now find alternatives.
Previously, with the permission from a parent or guardian, those under 18 could tan. But Gov. Pat Quinn recently signed a bill that bans teenagers under the age of 18 from tanning beds and other equipment utilizing ultraviolet radiation. The new law will take effect starting Jan. 1, 2014.
Kristin Chomenko, L.A. Tan Tanning Consultant, admits that she has mixed feelings about the regulation.
"I see the benefit to [the law], but it takes away the freedom that gives people the right to choose whether or not they can tan," Chomenko said.
As a student in nursing school, Chomenko recognizes that the law intends to protect teens from the dangers of ultraviolet radiation. However, she firmly believes that high school students and their parents should make their own decisions. She also points out the health benefits of tanning beds.
"If you tan in an indoor, controlled environment, which every bed is, you can control the percentage of wattage and duration of time," Chomenko said. "Tanning gives you vitamin D, helps with hormones in your body and can lead to lower rates of depression."
Senior Kelley Lehane, who currently holds a membership at L.A. Tan, strongly disagrees with the ban.
"I think it's effective but I feel like it violates our freedom of choice," Lehane said. "[Banning tanning] is kind of [like] banning fast foods. [Tanning should be] up to the consumer."
Lehane would prefer the legal age for tanning to be 16.
"By then, you [can] drive yourself there," Lehane said. "When I was 13, I didn't know how careful I should be when I [went] to tanning beds. We have health class at 16 [though] and people are getting their licenses."
Senior Rachel Tinker, who has never used a tanning bed, also disagrees with the new law. She feels that "if [a] parent's permission is all that's required for tattoos and plastic surgery, tanning [shouldn't] be any different."
However, senior Mackenzie Griffith believes otherwise.
"It was smart of Illinois to ban bed tanning because it could help decrease the number of skin cancer cases in teens and twenty-something's," Griffith said. "But I think teens will find a way to tan if they really want to."
Leave a Comment
About the Writer
Emily Zhen, Managing Editor, Opinions Columnist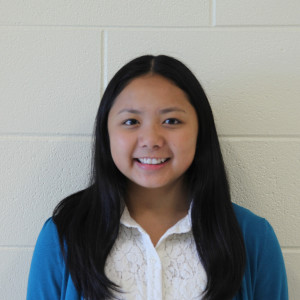 Email:
[email protected]
Favorite Quote:
 "Do you ever have nightmares that you don't align to baseline grid?" - Mikayla Ostendorf
Best CT Memory:
 Walking down the San Antonio Riverwalk with the rest of the CT staff at convention last year. It was absolutely picturesque at night, and we ate at a great Tex-Mex restaurant called Iron Cactus. They had the best guacamole that we sat there eating for a whole hour.
A word that describes me is... 
enthusiastic because I'm passionate about the activities and organizations I'm involved in.
My interest in journalism is...
 news and opinions writing.