Central's latest student-run a capella group, Men of Note, offers tight-knit community for male singers
For over five years, seniors Nathan Hollander, Connor McLean and Ethan Stagg dreamed of starting a small, audition male a capella group.
This year, their dream became a reality.
Hollander, McLean and junior Sawyer Jackson founded Men of Note, Central's newest student-run a capella group, last October. Now, they are working together to lead the group, which involves picking music selections and teaching songs.
"We have [men's choir] Hawkapella here, but it's typically a bigger group and it's non-audition, so we just wanted to do a smaller group and do more challenging music," Hollander said.
Hollander adds that for years, Chorelles has been the advanced girls a capella group, but until now, there was no male counterpart for Chorelles. He sees Men of Note as the guy's version of Chorelles.
The group is composed of eight guys. Besides Hollander, McLean, Jackson and Stagg, seniors Jason Chase, Eric Zavoral, Danny Peterson and freshman Korgan Robb also take part in Men of Note. Each Tuesday night, Men of Note rehearses for about an hour at Hollander's house.
"We held auditions on Oct. 31 after school," Hollander said. "Everyone [who tried out] was really good, [so] it was hard to make the decisions. We tried to make the group larger, but eight was a good number so we would have an equal number of people for each voice part."
According to Jackson, two guys are assigned to each voice part. From highest vocal range to lowest vocal range, the voice parts are tenor 1, tenor 2, bass 1 and bass 2. Jackson notes that sometimes, it can be difficult to blend together the various vocal parts, but Hollander believes that as time goes on, the group's blend will "get better and better."
The group is certainly tight-knit, as many of the boys have been singing together since junior high and currently sing with each other in Hawkapella. The camaraderie in Men of Note helps make rehearsals more enjoyable but can also pose a challenge.
"It's hard to distinguish between just hanging out and actually getting things done," Hollander said. "The biggest difficulty is just keeping people on task. It's a great group of guys [though], and it's really fun to see everyone grow."
Jackson said that as a student leader, he looked for people with not only "talent or passion for music" but people "who are going to buckle down and put an effort into the group."
Since the group is still so new, McLean says that there's a lot left to learn to being a student leader.
"Musically, I think it's difficult because as a group, we're pretty inexperienced," McLean said. "Most of the guys are in men's choir, Hawakapella, and used to being under the leadership of Mr. Parry. Having students have authority is kind of new for all the guys."
With a grin on his face, Hollander said, "I don't know if I can live up to the moves of Parrography, or Mr. Parry's choreography."
At this point, the group of guys is open-minded to trying new things and just figuring out what works best for them. A huge focus for Men of Note is simply exploring a variety of different genres in the music they sing.
"Every time I hear the girls, I think they focus more on popular and jazz music, where I feel like we want to sing Barbershop [a style of a capella music] and classical music [too]," McLean said.
In the long term, Jackson hopes to see Men of Note develop into a long-lasting male a capella group at Central. No curricular choir experience is necessary to join, so the boys hope to attract more interest from enthusiastic singers next fall. Hollander adds that he would also like to see the group perform at community-wide service events in the future.
So far, the boys have been working on Christmas music for the holidays. Their next goal is to perform in the choral pop concert on March 18.
Leave a Comment
About the Writer
Emily Zhen, Managing Editor, Opinions Columnist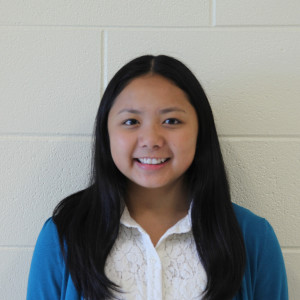 Email:
[email protected]
Favorite Quote:
 "Do you ever have nightmares that you don't align to baseline grid?" - Mikayla Ostendorf
Best CT Memory:
 Walking down the San Antonio Riverwalk with the rest of the CT staff at convention last year. It was absolutely picturesque at night, and we ate at a great Tex-Mex restaurant called Iron Cactus. They had the best guacamole that we sat there eating for a whole hour.
A word that describes me is... 
enthusiastic because I'm passionate about the activities and organizations I'm involved in.
My interest in journalism is...
 news and opinions writing.