Naper Homestead debuts statue of city's founder
Joseph Naper, the founder of Naperville is alive again, but this time, he lives in the form of a statue located near the intersection of Mill Street and Jefferson Avenue. The statue is part of the new historical park, Naper Homestead, where Naper formerly lived.
The Naperville Heritage Society/Naper Settlement partnered with nationally recognized, Pulitzer Prize-winning cartoonist and artist Dick Locher to design the image for the statue. Artist Jeff Adams then created the sculpture from Locher's design. Locher's previous projects include the Dick Tracy statue located along Downtown Naperville's Riverwalk.
Locher believes that the tribute to Naper is long overdue.
"Great men get great rewards in life," Locher said. "The president of the United States or the CEO of a business gets recognized right away. Joe Naper, who did it all thinking nothing would ever happen…we want him to become alive."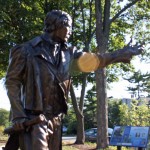 Leave a Comment
About the Contributor
Emily Zhen, Managing Editor, Opinions Columnist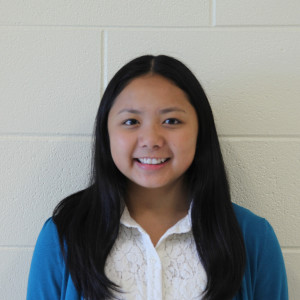 Email:
[email protected]
Favorite Quote:
 "Do you ever have nightmares that you don't align to baseline grid?" - Mikayla Ostendorf
Best CT Memory:
 Walking down the San Antonio Riverwalk with the rest of the CT staff at convention last year. It was absolutely picturesque at night, and we ate at a great Tex-Mex restaurant called Iron Cactus. They had the best guacamole that we sat there eating for a whole hour.
A word that describes me is... 
enthusiastic because I'm passionate about the activities and organizations I'm involved in.
My interest in journalism is...
 news and opinions writing.