Central driver's education teacher charged with DUI
Driver's education teacher Jeffrey Peterson was arrested and charged with a DUI on May 29 at his home. He holds a masters degree and has been teaching for 28 years.
According to the Naperville Sun, sgt. Lou Camisso said Peterson took a cab home from an undisclosed location with Carla Mooney, and allegedly didn't pay a cab fare of $7.40 because both of their credit cards were denied.
The cab driver then called the police, and Mooney refused to identify herself then resisted officers as she was being arrested. Peterson had allegedly taken off in his car, and upon his return was arrested and charged with DUI.
"Mr. Peterson is one of my favorite teachers I've ever had," said Cathy Harrington. "He had to deal with all of my screaming and horrible driving when I started driving!"
Peterson is recognized as a five star teacher on the website ratemyteacher.com. "[He is the] best drivers-ed teacher ever, calm even when you make mistakes," said a website user. "His class is a lot of fun."
According to the Naperville Sun, Susan Rice, director of communications for District 203, said "While the incident took place after the end of the term, school and district administrators were aware of the charges and initiated an immediate inquiry into the matter."
Rice would not further address the matter and said, "The district does not comment on personnel issues, including any disciplinary actions that may be taken."
Peterson and Mooney are scheduled to appear in court on July 2, Peterson with an alleged DUI. And Mooney with several misdemeanor charges including theft of labor or services, obstructing identification and resisting a police officer, according to court records.
It's important to remember that these are merely allegations, and nothing has been proven yet.
About the Writer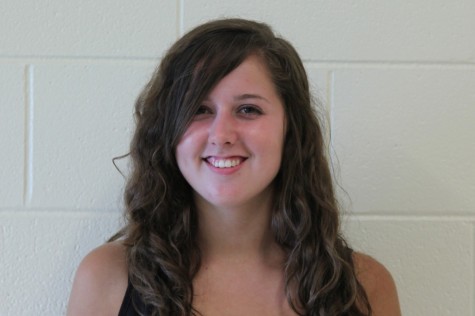 Maggie Cody, Head Photo/Art Editor , Focus Editor
CT email: [email protected]

Favorite quote:"It matters not who you love, where you love, why you love, when you love or how you love, it matters only that you love." -John Lennon

Best memory at Central: Convention in Boston last year

A word that describes me is: Optimistic

My interest in journalism is: Graphic design and photo journalism