DECA Sectional winners
The following students placed at the DECA West Suburban Sectionals.
Automotive Service:
1st Rishi Kumar
Accounting Applications
1st Place Meredith French
4th Casey Hornsby
7th Kelly Jordan
11th Max French
Apparel & Accessories
2nd  Courtney Quinn
9th  Akshada Apte
Business Finance (Individual)
2nd Place Christopher Li
Business Services
12th Tommy Locke
Hotel Lodging
9th Emily Applegate
Human Resource Management
1st Place Emily Zhen
2nd Place Derek Ikoma
6th Josh Clayton
7th Priyesha Bijlani
Marketing Management
4th Nick Smith
7th Komal Sharma
Quick Serve Restaurant
3rd Place Ben Code
Restaurant & Food Service
4th  Nataliya Rokhmanova
11th Catherine Chang
Retail Merchandising
4th Colin Feely
6th Rahul Saigal
9th Hailey McHugh
12th Brook Zielinski
Sports & Entertainment (Individual)
2nd Place Ishaq Umer
4th Grace Orndorff
Top 10 Sam Clements
Business Law & Ethic Team
2nd Place Maneesh Somisetty and Mueed Baig
Buying and Merchandising Team
4th Tiffany Zhou and Michelle Xu
7th Meggan McAlpine and Grace Lee
Financial Analysis Team
6th Harsh Patel and Stephen Chen
Hospitality
11th Joe Kallikadan and Drew Quiriconi
Sports & Entertainment Team
1st Place Neil Jindal and Brandon Lam
4th  Ryan Sweeney and Kelly Schatz
Travel & Tourism team
6th Gloria Korpas and Sara Legg
8th Austin McDonald and Alex Tang
Principles of Marketing
8th Pat Mallett
11th Jazmin Paz
Principles of Hospitality and Tourism
8th Place Chris Rodgers
Entrepreneurship Innovative Plan
1st Place Ashlyn Bell
3rd Place Priyesha Bijlani
Leave a Comment
About the Writer
Emily Zhen, Managing Editor, Opinions Columnist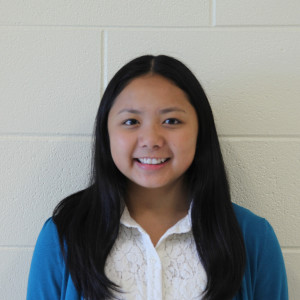 Email:
[email protected]
Favorite Quote:
 "Do you ever have nightmares that you don't align to baseline grid?" - Mikayla Ostendorf
Best CT Memory:
 Walking down the San Antonio Riverwalk with the rest of the CT staff at convention last year. It was absolutely picturesque at night, and we ate at a great Tex-Mex restaurant called Iron Cactus. They had the best guacamole that we sat there eating for a whole hour.
A word that describes me is... 
enthusiastic because I'm passionate about the activities and organizations I'm involved in.
My interest in journalism is...
 news and opinions writing.