Business Professionals of America State Qualifiers
The following students competed at BPA Regionals on Jan.19 and qualified for the State Leadership Conference from Feb. 28 to March 2.
Advanced Accounting
Nick Miller (4th)
Jason Stubitz (5th)
Banking & Finance
Stone Cai (1st)
Emily Zhen (2nd)
C++
Sanjay Subramanian (1st)
Computer Network Technology
Bowen Bao (3rd)
Database Applications
Cassie Zhang (1st)
Steven Trainor (2nd)
Desktop Publishing
Juhi Mahajan (5th)
Danielle Stumpf (7th)
Anna Czelusniak (8th)
Econ. Research Individual
Cassie Zhang (1st)
Extemporaneous Speech
Juhi Mahajan (3rd)
Financial Analyst Team
Ben Hayes, Chris Rogers (4th)
Fundamental Accounting
Ben Jobst (1st)
Chris Cornish (2nd)
Stone Cai (10th)
Fundamental Spreadsheet
Steven Trainor (2nd)
Fundamentals of Web Design
Jake Stadelman (1st)
Graphic Design Promotion
Ben Jobst (3rd)
Human Resources Management
Emily Zhen (1st)
Jacob Thomas (2nd)
Java Programming
Sanjay Subramanian (1st)
Keyboarding Production
Lucy Wang (1st)
Legal Office Procedures
Rebecca Paras (1st)
Alex Maceika (8th)
PC Servicing & Troubleshooting
Bowen Bao (2nd)
Prepared Speech
Rachel Keirse (4th)
Presentation Management Team
Lucy Wang, Hannah Dulski (2nd)
Mauna Punukollu, Jacob Thomas (6th)
Leave a Comment
About the Writer
Emily Zhen, Managing Editor, Opinions Columnist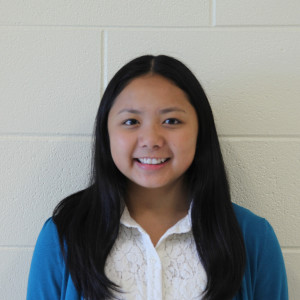 Email:
[email protected]
Favorite Quote:
 "Do you ever have nightmares that you don't align to baseline grid?" - Mikayla Ostendorf
Best CT Memory:
 Walking down the San Antonio Riverwalk with the rest of the CT staff at convention last year. It was absolutely picturesque at night, and we ate at a great Tex-Mex restaurant called Iron Cactus. They had the best guacamole that we sat there eating for a whole hour.
A word that describes me is... 
enthusiastic because I'm passionate about the activities and organizations I'm involved in.
My interest in journalism is...
 news and opinions writing.