West Aurora may follow West Chicago's exit from DVC
Following in the footsteps of West Chicago High School, West Aurora may depart from the DuPage Valley Conference (DVC) with intentions of joining the Upstate Eight Conference (UEC) during the 2014-15 school year. The West Aurora school board voted unanimously on Jan. 7 to accept the membership invitation from the UEC, but the departure may not be finalized until February.
According to Principal Bill Wiesbrook, West Aurora's withdrawal from the DVC is contingent on Glenbard East's acceptance of its invitation to the UEC, which is pending a school board decision.
"Conferences like to have an even number of schools, and the Upstate Eight wants two schools to join, not one," Wiesbrook said.
The main reason West Aurora will leave the DVC is because of lack of success in football, said Wiesbrook.
"In order to qualify for playoffs, a football team must win a minimum of five of its nine games," said Wiesbrook. "I believe West Aurora has been in the DVC for about 16 years and has never won five games and gone to playoffs."
Andrew Lutzenkirchen, former athletic director at West Aurora and current athletic director at Central, believes that West Aurora struggles in football due to socioeconomic problems and a youth football program that is still growing.
"The principals of West Aurora and Glenbard East believe that football […] often sets the tone for the spirit of students, and when the team is beaten regularly, it squelches the school spirit," Wiesbrook said.
Currently, eight schools, including Central and Naperville North, comprise the DVC, so the withdrawal of two schools could create significant problems, especially for football scheduling.
"The problem with football is you play nine games, so if we lost two schools, it'd be very difficult to find two non-conference schools to play against," Lutzenkirchen said.
If West Aurora and Glenbard East depart, the DVC will open up to anyone interested to apply to come in, but will ultimately want to keep a conference of eight schools for scheduling purposes, according to Lutzenkirchen.
Replacing West Chicago in the DVC next year is Lake Park High School, which, according to Wiesbrook, is similar to Central in terms of enrollment and sports offerings. He believes that Lake Park falls in the middle of competition and fits in well with the DVC.
Leave a Comment
About the Writer
Emily Zhen, Managing Editor, Opinions Columnist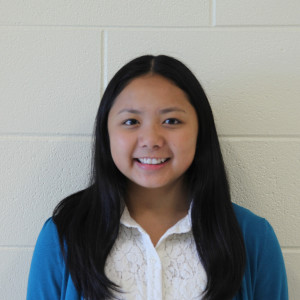 Email:
[email protected]
Favorite Quote:
 "Do you ever have nightmares that you don't align to baseline grid?" - Mikayla Ostendorf
Best CT Memory:
 Walking down the San Antonio Riverwalk with the rest of the CT staff at convention last year. It was absolutely picturesque at night, and we ate at a great Tex-Mex restaurant called Iron Cactus. They had the best guacamole that we sat there eating for a whole hour.
A word that describes me is... 
enthusiastic because I'm passionate about the activities and organizations I'm involved in.
My interest in journalism is...
 news and opinions writing.