North Central College buys vacant lot, preps Riverwalk park expansion
Naperville's most famous eyesore has finally been torn down.
The 420 S. Washington St. commercial buildings were demolished on Jan. 19. North Central College has announced plans to construct a park in place of the vacant buildings of nearly a decade.
There have been many potential plans for the building, but circumstances ranging from bad luck to bad timing have left it vacant and in foreclosure.
"The building has a checkered past, and it has had problems from every angle," attorney Fred Roth said in an interview with the Naperville Sun, whose clients bought the property from Ahasic.
Built in 1930, the 4,940-square-foot building housed many businesses, including car dealerships, a dry cleaner, laundromat, barbershop, dance studio and comic store.
After holding on to it for a while and declining the city's requests to donate the building, Aurora businessman Leo Ahasic sold it in 2005.
City officials decided to board up the vacant building for safety reasons after it was broken into numerous times.
In 2009 city staff inspected the building, finding several code violations but nothing offering imminent danger according to the Naperville Sun.
The Naperville Sun also mentioned that the new park will be located across the pedestrian Moser Bridge from the Riverwalk Gateway.
"For a long time the college has shared a dream with the city to recreate the beauty of Fredenhagen Park and the Riverwalk on this property," said Dr. Harold R. Wilde, North Central College's outgoing president. "This site is the intersection of Naperville's college, downtown Naperville and the city's Riverwalk."
North Central will fund and install the new park, which compliments two other recent upgrades to its campus: the Riverwalk Gateway and Sesquicentennial Walkway.
The Riverwalk Gateway links the college and the Riverwalk to Fredenhagen Park, and the Sesquicentennial Walkway is a pedestrian path that runs through the campus center between Benton and Jefferson Avenue.
About the Writer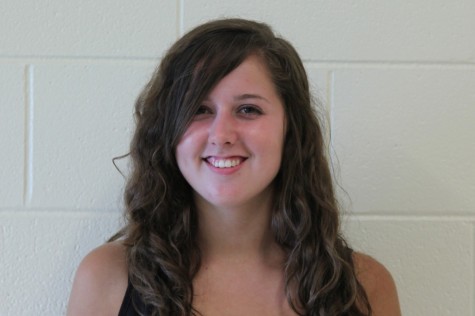 Maggie Cody, Head Photo/Art Editor , Focus Editor
CT email: [email protected]

Favorite quote:"It matters not who you love, where you love, why you love, when you love or how you love, it matters only that you love." -John Lennon

Best memory at Central: Convention in Boston last year

A word that describes me is: Optimistic

My interest in journalism is: Graphic design and photo journalism