Does it have to be college?
Naperville Central prepares students cor college. But there are other paths to future success
In a school system that places a heavy emphasis on going to college after high school, it is easy for students to get tunnel vision. For many, the idea of college seems like the only option available. Naperville Central does an excellent job of preparing students for college through rigorous courses and thorough planning. However, some students feel that the typical university path is not for them.
"I know what I want to do in the future," said Central senior Phil Lifka. "I want to be able to run a huge business. Since I know what I want to do, staying in high school is hard for me because I feel like what I'm learning is not what I'll be applying in the future."
Lifka already owns a landscaping business called Lifka Landscaping, which currently serves over 40 customers weekly. He also works with mold, splash removal, bush-trimming and anything landscaping related. Since Lifka knows where his passions lie and wants to focus on his business, he's made the decision to graduate early. After this semester, Lifka will leave Central for College of DuPage to pursue an associate's degree in horticulture. While doing this, Lifka will continue to run his business.
"If you don't know what you want to do, COD is a great path," Lifka said. "If you do know what you want to do, I think COD programs are just as good as a lot of the other four year universities."
Lifka knew COD was the best option for him in order to continue to manage and grow his business. He also knew his passion for landscaping from an early age and knew it was what he wanted to pursue.
"
Since I know what I want to do, staying in high school is hard for me because I feel like what I'm learning is not what I'll be applying in the future."
— Phil Lifka
Alumnus Cameron Palmer, on the other hand, did not know what he wanted to do after high school for the majority of his time spent at Naperville Central.
"My counselor asked me where I was thinking about going and I just told her I simply didn't plan on going to college," Palmer said.
Palmer, unsure of what exactly he wanted to do after high school, considered being a teacher. But by the day after his 2019 graduation, he and a friend were running an auto mechanic business called CPAutomotive. Although Palmer's hobby of working on cars started his sophomore year, he did not realize until his senior year that his hobby might be something more.
Palmer currently works 50-60 hours a week and saves most of the money he makes to reinvest in his business. Although a lot of hard work goes into what he does, he is confident it will pay off as his business grows.
"A piece of advice I'd give to a new business owner would be to work your [but] off every single day and not expect much in return for a while," Palmer said. "You really need to make sure you love what you're doing and have a passion for it."
Palmer is an example of someone who took the alternative route of starting a business. That being said, starting a business is not the only alternative option a person can take.
Senior Esther Kim realized this when her brother Joseph Kim opted out of college to instead join the Marines.
Joseph, like many other high school students, was having extreme difficulty deciding which areas of study interested him.
"He was planning on going to college until he found out about joining the Army during the second semester of his senior year," Esther said. "I think that when the idea was brought up to him it was something that he thought he could do; it was interesting to him."
Joseph left the December following his high school graduation. Prior to reporting to the Marines, he kept busy with a part-time job, while his sister and his family became accustomed to the idea of not going to college after high school.
"My whole life I felt like college was just something that you had to do," Esther said. "But after seeing my brother join the Marines and learning more about other options, I would say that if you think college isn't right for you, you shouldn't feel obligated to go."
Often students will hustle their whole high school careers in order to get into college, something that they have been trained to believe is the only path to success. However, there are many alternative options that students have access to after high school proving that the sky really is the limit.
About the Writers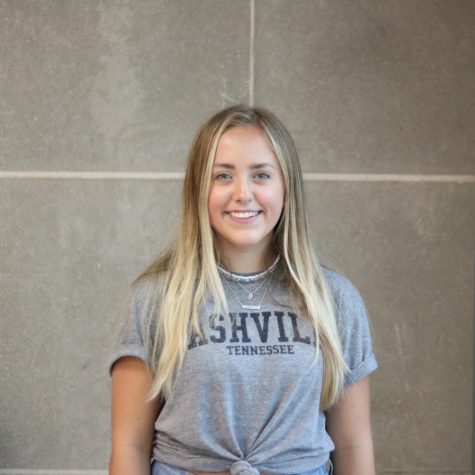 Emily Brodzinski, Staff Writer
Emily Brodzinski is a senior at Naperville Central and is a Writer. This is her first year in Central Times and she is very excited to see where it takes her! Outside of Central Times, she spends her free time listening to music, spending time with her friends and family, and babysitting from time to time. She is looking forward to a great year in Central Times and hopes that it will help guide her towards a successful career as a journalist in the near future!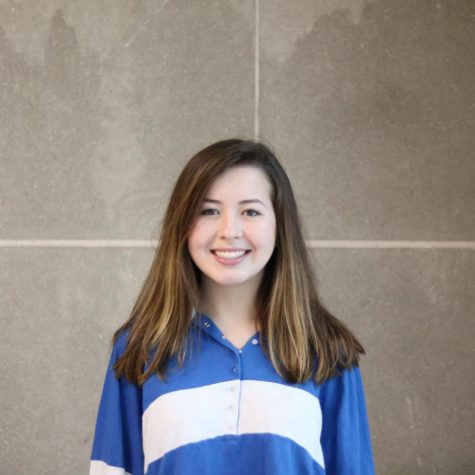 Kylie Brown, Entertainment Editor
Kylie Brown is a senior at Naperville Central and is the Section Editor of Entertainment. This is her first year on Central Times, but she wishes she had joined sooner! Outside of Central Times, Kylie is part of the Varsity Poms team and the Orchesis Dance team. You can also find her working at Everdine's Grilled Cheese in downtown Naperville. She is so excited to be apart of Central Times and hopefully someday pursue journalism as a career.