What we don't see
Central students suffer from illnesses nobody is aware of. While they may not be feeling healthy everyday, they fight to succeed in and outside of school. The Central Times works toward highlighting their challenges and telling their stories so everyone can understand what they don't see.
Every day hundreds of students walk through the halls, each carrying their own struggles and baggage with them. These struggles are neither seen nor heard, but they affect many aspects of students' lives. Many students suffer hidden illnesses that plague them daily.
For some students, like Naperville Central senior Nicholas Weibel, their struggle is an illness. Weibel was diagnosed with ulcerative colitis at the age of three. Ulcerative colitis is a chronic, incurable disease that affects the large intestine.
You can't see it. You can't hear it. If you didn't know Weibel, you wouldn't even know he had it.
"People are always like, 'Well, what's it like living with colitis?' and you have two stories you tell," Weibel said. "You have the story how it actually is and then this upper level euphemisms story that you tell everyone else. It's a struggle at times, especially with friends that may not understand it. But luckily I felt that a lot of my friends have been open to it, and I have a lot of people who actively and help support me when I have relapses."
Weibel has been seeing the same doctor for the past 15 years and was forced to quit cross country for two years due to frequent bowel movements that make running difficult. He loves running but looks to the bright side in his circumstance.
"I mean, we we go through life and there's so many things you know that we can do and rarely do we sit and stop to think what would happen if we could no longer do that [anymore]," Weibel said. "We become complacent sometimes in society, and I honestly say colitis is a blessing in some sense in that it puts the world in perspective."
Senior Waverly Dooling has colitis as well. She was diagnosed much later during sophomore year and currently takes medication in effort to control her symptoms. She describes her interaction with teachers and communicating with the school.
"I think that the teachers are already very receptive as it is," Dooling said. "It's just making sure that everyone's on board and on track with what you're dealing with. So something I always do is make sure I tell my teachers if I'm having symptoms. The teachers can't do more than what they know to do here. So I think it's both on the side of me and the side of the teachers."
School nurse Erica Kelly describes the difficulty with students and their hidden illnesses.
"It definitely depends on what type of illness it is and what the student's symptoms are," Kelly said. "Sometimes when we have kids who have those types of illnesses that are chronic, they're ongoing. Some days they feel great. Some days they don't feel great. They don't have a cast on their arm to know that something's wrong. The big thing is that the students make us aware so that we can help them. That's what I always say."
Senior Amy McDonald has a similar situation to Wiebel, in that her illness, lupus, is incurable and chronic. Lupus is an autoimmune disease that affects the kidneys and other organs. McDonald was diagnosed when she was a junior in high school and has seen a rheumatologist monthly in Chicago ever since. McDonald does not have symptoms all the time but rather suffers from flareups. She did not tell anyone about her invisible illness for a long time.
"I held back telling my friends this for a really long time because I didn't want to be pitied," McDonald said. "But when I did tell them, they were perfectly supportive and perfectly patient. So I would just say that even if you might feel very lonely, because I felt very lonely, you're not."
School counselor Jason Booker agrees. His message is simple.
"Just a reminder to everyone that you never know what someone is living with," Booker said. "So remember to be kind. Thank you."
All of these students, McDonald, Dooling and Weibel, have what's called a 504 plan. A 504 plan complies with the Americans With Disabilities Act '88, which helps to secure accommodations for individuals with any physical or mental impairment. This includes students who have illnesses that affect their daily lives. Parents can request that their students be evaluated for a 504 plan in a meeting during which members of Student Services and Special Education determine eligibility.
Kelly states the purpose of a 504 plan and her goal for students.
"We have a lot of different things in place to help kids as much as we can and that is always our ultimate goal," Kelly said. "I think we all know that it's very hard to learn and to be focused when you've got a lot of other stuff going on. So it's not just being here but it's being here and feeling good."
Many students with debilitating illnesses have a 504 plan, but some are required to be more communicative with their teachers.
Senior Marina McCormack was diagnosed with lyme disease when she was 13 years old.
Lyme disease is inflammation in the body that shows different symptoms in each patient. All nine of McCormack's siblings, as well has her mom, have the disease.
"Just because someone looks fine it doesn't mean that they can't have health issues," McCormack said. "Especially with school, because even though I go to school, it doesn't mean I'm the healthiest to concentrate."
Like McCormack, senior Sophia Bezanis does not have a 504 plan and continues to have bad days with her illness, POTS. Postural orthostatic tachycardia syndrome affects the body's blood circulation when getting up in the morning. Bezanis was diagnosed in sixth grade and took two years off of school. In eighth grade, she went to a month-long recovery camp at the Mayo Clinic for treatment. She still struggles with her illness today.
"The school's aware, but there aren't a lot of accommodations now," Bezanis said. "It's not often, and most of the time it will only be a few days when I'm really down. It's manageable."
Bezanis explains the difficulty of having a hidden illness.
"I looked like I was healthy and fine and that's why it was so hard at first for the doctors to diagnose it," Bezanis said. "I didn't look sick, and if I don't vocalize if I'm feeling down, nobody knows if I'm having a bad day."
McCormack feels similarly about the complex dynamic of her illness.
"It's easy to trick myself into thinking I'm fine when I'm not," McCormack said. "I'm good enough to go to school and participate in [sports] so [I thought] I was fine but I wasn't actually. It's hard to draw the line."
What means the most to Weibel is the continual support from friends and faculty at school.
"I remember two years back on the National Inflammatory Bowel Disease Day[…] we got all of our friends together to wear orange and purple, which were the colors," Weibel said. "So we had a group of like 40 kids throughout the grade just wearing the stuff to school that day and it was quite fun. There's definitely support from the staff and from the student body. There's a lot of empathy."
There is also plenty of room for awareness and progress.
"The real sad thing with invisible illnesses is that they are invisible, whether that be invisible due to [lack of] awareness or invisible due to symptoms or invisible due to both," Weibel said. "Every disease is noble and terrible, but there's so many causes going towards juvenile cancer or diabetes [while] very few attack these lesser known and, in some cases, more prevalent diseases. It would be nice to see a little more diversification in our fundraising and our ties to awareness."
About the Writers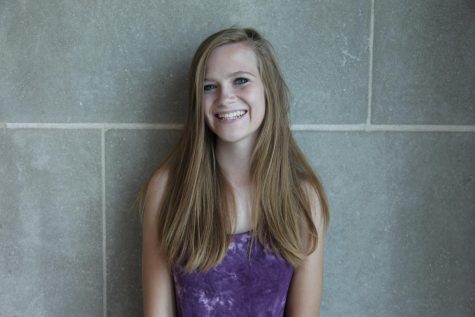 Noelle Schwarz, News Editor
Noelle Schwarz is a senior at Naperville Central and is excited about her second year on the Central Times editorial board as a News Editor. She's looking forward to getting to tell people's stories that don't normally get heard and to give a voice to the students at Central. Outside of school, she likes to kayak, play the ukulele, write stories, and work on films. In the future, Noelle plans to become a film producer.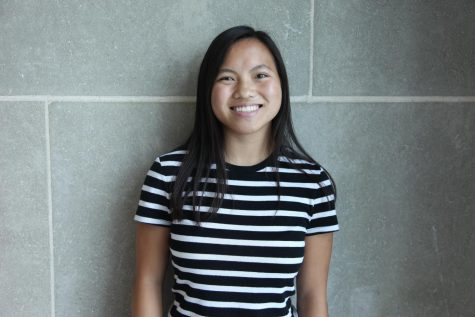 Alana Cervera, Online Managing Editor, Sports Columnist
Alana Cervera is a senior at Naperville Central and is a second-year staff member on Central times as the Online Managing Editor. She brings a positive attitude and writes stories from a new angle. Outside of Central Times she ballroom dances and dives for high school, constantly staying busy and active. She hopes to become a Nurse and start a career in the medical field after high school.