Fortnite all night
Freshman Joey Quaranto sits on his couch with his eyes glued to the TV screen. He has been playing the video game Fortnite for at least two months now, and has become more and more addicted to the game.
"Winning is really satisfying," Quaranto said. "You just wanna do it more and more. You wanna get better so you can win more."
Fortnite was released on July 5, 2017 by the company Epicgames. Since then, the numbers of players has significantly grown to approximately 45 million, making it currently one of the most popular video games in the nation.
This free game allows teenagers to freely play the "battle royale" version on any major gaming platform. Players can voice chat friends in other houses and play against one another without even being in the same room.
"I play it because it's a fun way to hang out with my friends," junior Ryan Renc said. "We'll hop on, get in a squad, and start playing."
Fortnite is additionally available for smartphone play, though not with the same features found on a regular gaming device.
"I'm not a big fan of the mobile version because it's distracting if you're at school and it's just not a good version of the game," Renc said.
Renc believes Fortnite's popularity comes from strategic planning and the fact that it's free.
"Fortnite got released at the right time because multiplayer worlds have been expanding [for a] couple years now," Renc said. [It's] a free alternative and runs more smoothly on all platforms so that gives it a leg up. And then once the internet got a hold of it and starting making videos, and memes that sent it all the way to the top."
Renc says he's fairly certain that most Naperville Central students have given the game a try.
"I think 50 percent of boys play it consistently and 80 percent have played it at some point in their lives," Renc said. "I'm a big fan. It's a good way to hang out with friends."
About the Writer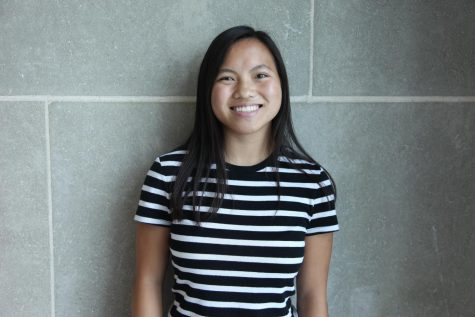 Alana Cervera, Online Managing Editor, Sports Columnist
Alana Cervera is a senior at Naperville Central and is a second-year staff member on Central times as the Online Managing Editor. She brings a positive attitude and writes stories from a new angle. Outside of Central Times she ballroom dances and dives for high school, constantly staying busy and active. She hopes to become a Nurse and start a career in the medical field after high school.