Westworld: Kanye at his most mainstream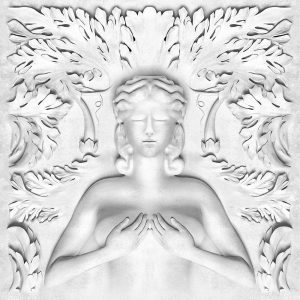 Rating: B
Favorite Tracks: none
I'm unsure of how to open this review, to be honest, as my general thoughts on "Kanye West Presents Good Music Cruel Summer," the full title for this 2012 release, aren't intricate or frankly even insightful enough to provide a logical introduction.
To be clear, this isn't really a Kanye West album as much as it is a Kanye-produced compilation album, but his voice is featured on the vast majority of the tracks. Obviously, though, he isn't the center attention, which is instead focused on the countless features from the likes of Big Sean, Pusha T, John Legend, Kid Cudi, Teyana Taylor, 2 Chainz and others.
"Cruel Summer" is… fine. I like it. It's clearly intended to appeal to a wide audience, as most of the tracks are pretty evidently designed for either the radio or clubs. It's filled with simple, catchy beats and even simpler song structures. Lyrically, the entire album is… fine. I cannot praise or berate a single line on the album more than any other.
The album certainly has its moments, but I think it's obvious that I'm largely indifferent to the project.
One thing I can say is that while I do like most of the instrumentation (despite its simplicity), many of the more "club-banger" songs feature short instrumental switch-ups somewhere in their latter halves of varying lengths. I generally wish these were expanded more or utilized more fully — especially on songs like "Mercy," where the track suddenly takes a sinister instrumental turn, complete with dramatic choral chords. They almost always just bounce back to the original, unaltered beat, which is definitely disappointing.
I also do like a few of the wacky sample choices — the aforementioned "Mercy" and "The Morning" are prime examples of this. They provide an interesting and unique ambience, whether they're used to compliment the instrumental (as in the former) or provide a centering point for a complete instrumental contrast (as in the latter).
One song in particular does stand out to me, and that's "Higher." The instrumentation is quite dynamic and really interesting, but its overall potential is largely squandered by an absolutely terrible performance on the opening verse and chorus from Ma$e. I've quite possibly never heard more apathetic, lazy vocals.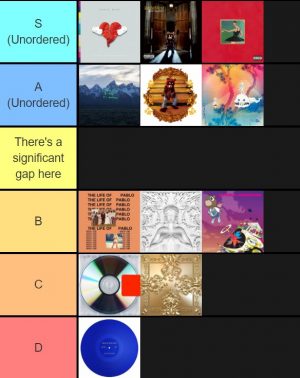 Ultimately, I have a hard time believing this album was really meant to be listened to front-to-back more than a couple times. It demands being blasted over speakers in a club or other large social gathering. As such, considering my solitary midnight walk method of album consumption, it isn't flabbergasting that I walk away with not much to say other than "Yep, pretty good."
I don't want to stretch this out any longer. It's Kanye's most "fine" album, not too much to see here. So, let's look forwards instead. Be sure to check out my review of "Yeezus" next Friday. And don't forget to share your thoughts with me on Twitter @bhajer or @centraltimes and use the hashtag #KanyeWestworld.
Happy listening!