Review: 'Little Women' returns to the screen, receives recognition
Maggie Dalton, Head Photo and art, Community Editor & columnist
February 9, 2020
The 2020 Oscar nominations have just come out and "Little Women" is nominated for six Oscars. Greta Gerwig's adaption of the book "Little Women" drew me in and kept me engaged for the entirety of its run time.
The movie follows a non-linear plotline that switches between four sisters growing up together in their house and their lives a little later down the line when the girls are on their own. Gerwig combined storylines from Louisa May Alcott's "Little Women" and its second part "Good Wives."
This non-linear plotline spoils certain events by talking about them but I was still engaged because I wanted to actually witness those events. Each of the sisters was strong and unique. These girls had characteristics that anyone could relate to. Each character was dynamic and multi-dimensionalGerwig, along with the actors and actresses, did an amazing job of getting me to care about them in such a short amount of time.
Although set in the early 1860s, the story feels so relevant now. Jo, the main character, is courageous and stubborn. Saorsie Ronan's performance as Jo was truly phenomenal. She makes you cheer for her success in writing, not finding love.
Timothée Chalamet also shows off his acting skills as Laurie. Chalamet is able to bring to life Laurie's immature nature with his gestures and short phrases.
Laurie and Jo's chemistry is truly what made this adaption so good. The way they are always playing around (even in the background of scenes) creates a visible bond between the characters. The connection the characters have is one you root for which makes any struggles their relationship comes upon so hard to watch.
The settings, costumes and camera work create a beautiful cinematic piece, but it's the plot, characters, and relationships that sets this movie apart. Although over 150 years old, the story retains relevance and importance. Gerwig's "Little Women" does an amazing job of keeping this story alive and passing it onto the next generation.
About the Writer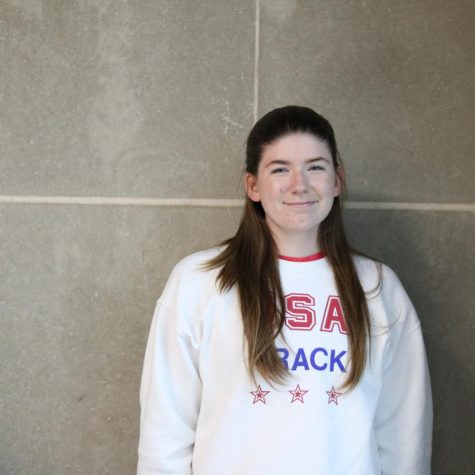 Maggie Dalton, Head Photo and Art, Community Editor & Columnist
Maggie Dalton is a senior at Naperville Central High School and Head of Photo and Art. This will be her second year on staff. She loves the friendships and community in the Central Times. Maggie runs cross country and track as well as participating in Student Advisory Council. Outside of school Maggie leads church retreats, hammocks, and plays ukulele. In the future, she hopes to become a high school Social Studies teacher.