Looking back at this year's top 5 albums
2019 was indisputably a year that happened some time after 2018, but importantly not before 2020. In fact, I'd argue that we are going to experience all of it way before we ever step foot into whatever number the next year happens to be. Anyways, here's some of my favorite jams from it.
Honorable Mentions
Rex Orange County's "Pony" brings nothing particularly new to the table for the indie singer/songwriter, but that doesn't really matter. I come to Rex Orange County for charming, melodic vocal lines and chill vibes, and "Pony" delivers. The album is consistent and doesn't overstay its welcome. While it may get a bit corny at times, "Pony" is still a delight.
Favorite Tracks: "Pluto Projector," "It's Not the Same Anymore"
"The Sailor" by Rich Brian was one of my most anticipated releases of the year, and it… mostly delivers. Loosely speaking, "The Sailor" is a hip hop album, but Rich Brian rarely sticks to this. Discussing this album is difficult for me: some of my favorite tracks of the decade are contained in it, but I also dislike (and borderline hate in some instances) a third of the songs. Were the album eight tracks long instead of 12, it would easily crack my top five album list. "Yellow" is one of the greatest singles I have ever heard and a prime example of what this project could be. When the album leans closer to "Yellow", it's a beautiful and refreshing work, but it too often slips back into a more pop-like, generic aesthetic. I sincerely hope Rich Brian's next project irons out the kinks as he continues to find his true sound.
Favorite Tracks: "The Sailor," "Yellow," "Slow Down Turbo"
Top Five
"2020" by Richard Dawson is not an easy listen. The project is nearly a full hour of avant-garde folk music detailing the horrid drudgery of existence in modern British society (purposefully excluding Brexit). The album is filled to the brim with equally bizarre and wonderful musical ideas. In-your-face and endlessly strange, Dawson's compelling narrative lyricism and music theory brilliance combine to create a project with an ambiance unlike any other.
Favorite Tracks: "Civil Servant," "Two Halves," "Dead Dog in an Alleyway"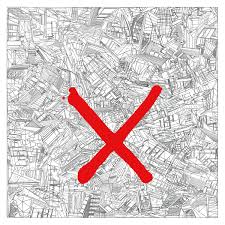 I was not expecting a pop-punk record to break my top 5, but "Morbid Stuff" by PUP has some of the tightest, catchiest songwriting of the year by far. PUP delivers a surprising amount of variety, including a track bookended by country ballads. The vocal performances are emotional and occasionally powerful. Energetic and angry yet thoughtful and intricate, "Morbid Stuff" is a surprising must-listen.
Favorite Tracks: "Morbid Stuff," "Kids," "See You At Your Funeral"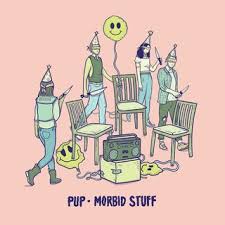 YBN Cordae's debut album "The Lost Boy" has heart and soul in spades. The project is a perfect blend of soul and jazz-inspired beats and bangers. "The Lost Boy" has a fantastic collection of features, but Cordae definitely brings the bars too. The reflective nature of the lyrics makes them engaging and memorable. Cordae has found himself a sound and a voice, and I cannot wait to see where he goes from here.
Favorite Tracks: "Bad Idea", "RNP", "Broke as F*ck"
Anderson .Paak is an all-time favorite artist of mine, and "Ventura" is an incredible addition to his discography. Paak's soul, jazz and hip hop fusion is as beautiful as ever, but "Ventura" leans more on the soul side. The album boasts some of the grooviest bass lines and catchiest vocal melodies to grace the industry in quite a while. The real departure here for Anderson .Paak is the album's much more lowkey style. The production is rarely as bombastic and grand as it can be on "Malibu" or even "Oxnard", some of Paak's earlier projects. While "Ventura" contains a few dud tracks near the end, the highs are so unbelievably high that it firmly cements itself near the top of the list.
Favorite Tracks: "Make it Better," "Reachin' 2 Much," "King James," "What Can We Do?"
"IGOR" by Tyler, the Creator is one of the greatest albums I have ever heard in my entire life. To describe it as any particular genre (or even genre fusion) would be a mistake and mischaracterization. It can best be labeled as an unbridled evolution of Tyler's 2017 project "Flower Boy." "IGOR" has it all: pristine production, varied songwriting, unmatched musicality… The album is uncompromising in its vision and breathtaking in its execution. It is an album that demands your attention but rewards you for every second you give it, no matter how many times you repeat it. Do yourself a favor and listen to "IGOR,"
Favorite Track: "I Don't Love You Anymore"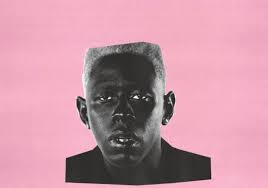 About the Writer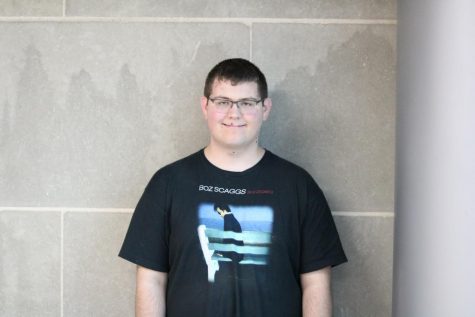 Braden Hajer, Copy Editor & Columnist
Braden's a senior on staff, with this being his second year. He's (unofficially) the paper's resident Funnyman and Kanyeisseur. His main interests are music, politics, history and internet culture. Most of what he writes is surreal malarkey. He's still a proud Bowser main in Smash Ultimate.