A remake of Princess Bride? Never, says Central Times' Richie Holmberg
Recent talk of remaking the 1987 cult classic The Princess Bride has been met with fierce criticism. Rightfully so. I love The Princess Bride it is my all time favorite. It is a perfect movie. It combines fantasy with reality (who hasn't stayed home sick wearing their Bears jersey). It mixes action and romance, in a comically family-friendly way. Westley, or the Dread Pirate Roberts, can teach all men a lesson or two about relationships. Not to mention that it is one of the most quotable films of all time So no Hollywood, this is not the movie to fix.
It is another cult hit that needs to be re-addressed. Disney released one of my favorite movies of all time in early 2006, High School Musical. Aside from the completely unlikely circumstances of Troy meeting Gabriella over Christmas break, I thought High School Musical was a fairly accurate representation of life in high school. My high school experience has been way more like HSM than I ever would have imagined. I have had to dance on stage in front of the whole school, multiple times. I have had an impromptu rap battle in class and have even witnessed kids singing through the halls. Disney had it right, that is until my senior year.
In the world of high school musical standardized tests like the ACT seem to be non-existent. The only academic stresses on the students of East High are deciding what college they should go to. Hopefully, in Disney's upcoming HSM spin off show these essential high school themes will be addressed.
The Princess Bride shouldn't have to be reworked and remade just to give Hollywood a cash cow. If anything is going to be remade, the reworked version should seek to make the original story more relatable. So Disney, why don't you make HSM even more like high school? You're already closer than you may think.
About the Writer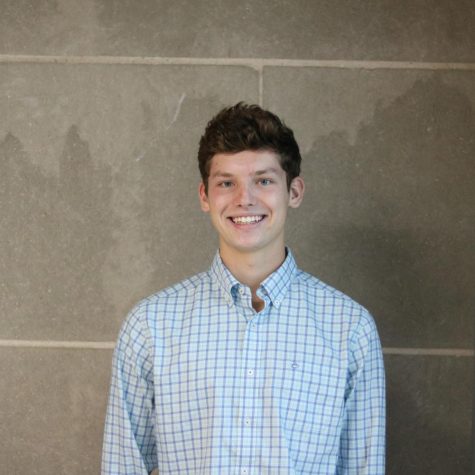 Richie Holmberg, Jr., Sports Editor
Richie Holmberg is a Senior at Naperville Central High School. He serves as the Sports Editor and an Opinions Columnist of the Central Times. He has played 4 sports at Naperville Central, including Football, Baseball, and currently, Bowling and Track and Field. He is a member of the Scholastic Bowl team, National Honors Society, and French Honors Society. Outside of school, Richie enjoys to cook and learn about food.