Netflix delights with festive seasonal films
The fire crackles in front of you. Snow gently falls on to the ground. Your whole extended family sits packed on the couch sharing old memories and stories everyone's heard a thousand times.
Then the dreaded words are spoken: "We should watch a movie." War ignites as your siblings and cousins all begin about what movie to chose. But fear this question no more! Here are our top five must-watch holiday movies on Netflix.
Number Five: "The Christmas Calendar" (2017)
This heartwarming Christmas tale follows the life of a small town baker, Emily, whose business is failing. However, when Emily finds a handmade Christmas calendar given to her by a secret admirer her life begins to change forever.
As Christmas nears, the local residents become obsessed with finding the maker of the calendar and finding Emily the love of her life.
With a 6/10 on IMDB, this unique Christmas tale will leave you dreaming of your very own Christmas calendar.
Number Four: "Love, Actually" (2003)
The lives of eight very different couples all become intertwined as they struggle to find and hold on to love in the intense month before Christmas. The movie ranks at a whopping a 7.6/10 on IMDB with a star studded cast including Hugh Grant, Keira Knightley, Emma Thompson and Liam Neeson. Written and directed by "Four Weddings and a Funeral" writer Richard Curtis, this film will have you laughing and crying all before the second act.
Number Three: "Holiday Engagement" (2011)
After Hilary's high powered fiance ditches her just before Christmas she becomes terrified of disappointing her high-strung mother. Having no choice, Hilary decides to hire an out-of-work actor to act as her fiance during a holiday weekend at her parents' house.
It's a classic girl gets dumped by boy, girl hires actor to play boy and plot twist, they fall in love. With a 6/10 on IMDB, this Hallmark-esque movie will warm your cold, winter heart.
Number Two: "The Nutcracker" (1993)
The movie version of this classic Yuletide fantasy, "The Nutcracker" follows the elaborate tale of a little girl who dreams of a nutcracker prince and his fight against the mouse king.
With "Home Alone" star, Macaulay Culkin as the nutcracker, performances from the New York City Ballet and a 6/10 on IMDB, "The Nutcracker" is a timeless movie you won't want to miss.
Number One: "Dr. Seuss' How the Grinch Stole Christmas" (2000)
Annoyed with the massive Christmas celebration in his town, the Grinch, who hates Christmas, conspires to steal everything associated with the holiday. Through trial and error, the Grinch learns that Christmas is so much deeper than decorations and presents.
Directed by Ron Howard, known for "Arrested Development" and "Apollo 13," this movie is perfect for kids of all ages.
Jim Carrey's hilarious performance as the Grinch is something the whole family will never forget.
With a 6.1/10 on IMDB, "The Grinch" is the perfect Christmas movie everyone can enjoy this holiday season.
About the Writer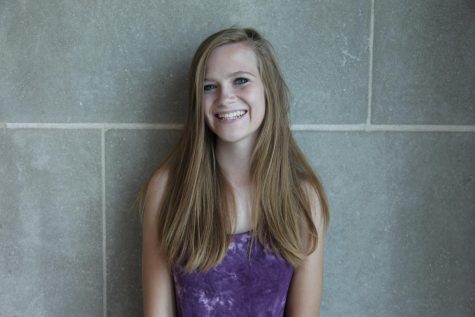 Noelle Schwarz, News Editor
Noelle Schwarz is a senior at Naperville Central and is excited about her second year on the Central Times editorial board as a News Editor. She's looking forward to getting to tell people's stories that don't normally get heard and to give a voice to the students at Central. Outside of school, she likes to kayak, play the ukulele, write stories, and work on films. In the future, Noelle plans to become a film producer.