New show tackles race relations in local high school
Every day students walk through the halls of schools across the country experiencing racism. It's rarely spoken of. It's rarely talked about. Until now. "America to Me," a 10-part documentary series, premiered Aug. 28 on Starz. This documentary follows a group of students as they navigate through the 2015-2016 school year at Oak Park River Forest High School. Located in Oak Park, Ill., OPRF is a high-achieving, wealthy school where race still plays a large part in these kids education.
"We looked at our school, and our school is 55 percent white, 27 percent black," said John Condne a teacher at OPRF and series producer. "We have a lot of money, a lot of resources, a lot of teachers who care and yet we still have an achievement gap."
Much of the documentary follows the students' daily lives, but it also touches on how the problem is dealt with at the administrative level.
"Ninety percent of the series is about the kids and what they go through on a daily basis," Condne said. "Only 5 to 10 percent is about the administration and what they do to help black students achieve in our high school."
The process of making the show was a long one that spanned several years.
"People would recommend kids to us and we would interview them and their families," Condne said. "We interviewed about 30 to 40 families just to get our 12 kids."
They follow a diverse group of students which allows for the viewer to get many different perspectives of OPRF.
"One of our subjects is Asian and black, one of our subjects is white and black, so we have a pretty good group of kids that have a lot of different races involved," Condne said.
However, they did run into problems with both the administration and other teachers.
"Three of the students that I followed, in each one of their cases, like maybe 30 percent of the teachers agreed to let me into their classrooms," said segment director Kevin Shaw in an interview with the Chicago Tribune. "We had a lot of those, so I needed to make sure that the classrooms that I were allowed to film, that they were very important to the storyline."
Tiara Oliphant, one of the 12 students who was followed throughout the school year, cited the film process as "really different and weird" during a speaking engagement after a screening of "America to Me" last week at a Chicago theater.
Although the documentary takes place just a mere hour away from Naperville Central, the problem is much more universal.
"This is what is going on across the country," Condne said. "I mean, Oak Park River Forest High School wasn't an exception to the rule."
"America to Me" airs Thursday nights at 8 p.m. on the Starz network. Condne hopes that the series allows people to better understand race relations in America.
"If we can, through the film, get people to discuss race and open their eyes and ears to other people's opinions and thoughts" Condne said. "then I think we've done our job."
About the Writer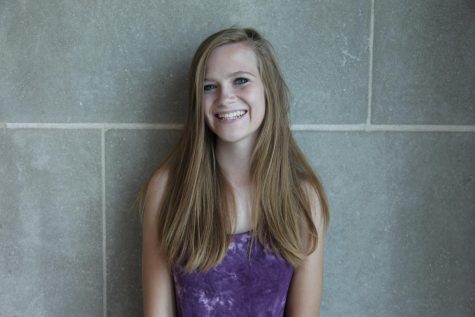 Noelle Schwarz, News Editor
Noelle Schwarz is a senior at Naperville Central and is excited about her second year on the Central Times editorial board as a News Editor. She's looking forward to getting to tell people's stories that don't normally get heard and to give a voice to the students at Central. Outside of school, she likes to kayak, play the ukulele, write stories, and work on films. In the future, Noelle plans to become a film producer.