Review: Volley between Carell and Stone not entirely accurate but entertaining
Venturing out in the cold rain at 9:40 p.m. on a school night to go see a movie all by myself is not something I would typically enjoy doing. But "Battle of the Sexes," which stars Emma Stone as Billie Jean King and Steve Carell as Bobby Riggs, was well worth it. This poignant and at times light-hearted film captures the battle each tennis star faced on and off the court.
Carell embodies Riggs's public persona to a T, highlighting his over-the-top, chauvinistic antics in the lead-up to facing King. This portrayal spills over into the more serious moments between him and his wife and with his gambling addiction. His performance makes Riggs a foil to Stone's stronger performance as King. Even so, I felt a twinge of guilt when he was met with failure throughout the movie.
This movie surpasses a simple retelling of difficulties on the tennis court. The depiction of King's first lesbian romance with her hairdresser Marilyn Barnett, played by Andrea Riseborough, is highlighted by shaky camera work and dreamy music giving the audience a look into how complex this experience was for King. Even though Stone portrays the uncomfort well, the film makes light of a situation that was, in reality, tragic. It eventually broke apart her marriage to Larry King and almost destroyed her career, making it one of the more inaccurate storylines.
Where the story and Simon Beaufoy's writing is strongest is when tennis is the focus. As much as I liked the look into King's life, the moments in which she was leading the secession of a group of women's players from the United States Lawn Tennis Association or mouthing off to TV executives were the most enjoyable for me. The final exhibition between King and Riggs is exhilarating, with a powerful score and short, energetic shots. It is difficult to create excitement for an event that happened over 40 years ago, yet directors Jonathan Dayton and Valerie Faris are able to accomplish this.
"Battle of the Sexes" is not an entirely perfect or factual representation of Riggs and King's careers and lives in the early 1970s, but it certainly is an enjoyable film.
About the Writer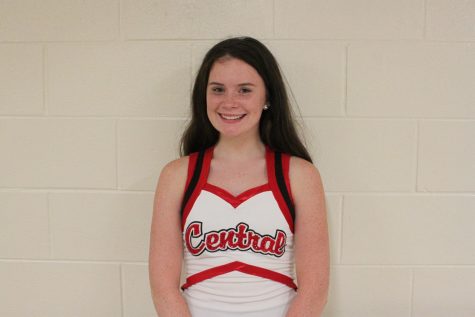 Megan Troke, Editorial Editor, Sports Columnist
Megan Troke is a senior at Naperville Central and is excited for her first year on the Central Times editorial board as Editorial Editor and Sports Columnist. She is excited to come up with new ideas every month for her sports column and getting more experience in journalism. Outside of Central Times, Megan is the captain of Orchesis and a member of the Varsity Arrowettes dance team. This fills up most of her time but she finds time to enjoy Netflix, her favorite show is Parks and Recreation and often rewatches the shows she loves. In college, Megan plans to study Political Science and Journalism and hopes to be on a dance team.
"Change will not come if we wait for some other person or some other time. We are the ones we've been waiting for. We are the change that we seek."
~Barack Obama
Contact Information:
[email protected]